15 Things You Need to Know About Big Data To Go With It Like a Pro
by QArea Team on October 15, 2014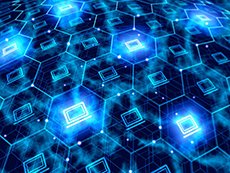 Reading Time:
3
minutes
We often hear about big data development services – people are discussing its challenges, big data jobs and tools for big data projects. It's a common thought that big data can help businesses take better decisions and grow stronger.
By keeping a good track of modern big data trends, studies and statistics, IT managers gain a powerful foundation for planning their big data projects. The studies by IBM,  Tata Consultancy Services Limited, Gartner, McKinsey Global Institute, TEK Systems, CompTIA and others provide a great insight into many big data issues.
And here are the top 15 things every IT manager should know about big data in the first place, concluded by Webopedia:
Where It Starts
Every day the world creates another 2.5 quintillion bytes of data bytes by means of climate sensors, social media posts, digital videos and pics, GPS signals, transaction records, etc. The data is accumulated so fast that 90% of today's data accounts for the last couple of years.
In its attempt to classify big data, TCS looked at the proportion of companies' structured and unstructured data, as well as generated internally and externally. It appeared that half of data is mostly unstructured and almost a quarter of data is external.
Impact On Employment
Gartner calculated that during the period 2012-2015 4.4 million of IT jobs will have been created globally. Every role related to big data is expected to give a job to three non-IT people.
A great shortage of talent needed for businesses to leverage big data is expected in the nearest future. Deep analytical skills are the top in-demand quality.
While the majority of IT leaders believe the industry lacks workers with planning and management skills the most, big data projects are likely to cause people rethink job roles and bring to front some non-tech skills required to make a better use of data.
Unsolved Challenges
More than 60% of IT leaders store their data in disparate systems which makes it necessary for them to build some new platforms to better accommodate their increased needs of data management.
The hardest challenges associated with receiving business value by means of big data prove both cultural and technological. On the top challenges list companies tend to place an organizational aspect at the top.
Over 50% of IT pros reports they sometimes don't know who's the owner of the data. With no obvious owners, nobody takes responsibility for the data quality. Since data from different sources is fused together in big data projects, the accuracy and high quality of that data makes another big challenge.
Why It Attracts Investors
CompTIA revealed that almost 80% of executives responsible for strategic or technical decisions involving their organization data agree that with all their business data harnessed they could grow a much stronger business. This point makes one of the biggest arguments for investing into data initiatives today.
Less than 20% of businesses are satisfied with the way they manage and use their data. Thus, the majority is left with significant data management work to do.
EMA found out that the main drivers of big data businesses are speeding time for analytical or operational workloads, Increasing competitive advantage of business solutions using data flexibility, and Business requirements for top-level advanced analytics.
What It Costs
Big data implementations going in production increased by 7% from 2012 to 2013. Also, almost 70% of businesses are running more than two big data projects. The main driver to do this is their need to combine their sales information and operational analytics.
According to the Giga Spaces research, around 80% of companies are either already using or only planning to apply some specialized Big Data tools and architectures in the production environment to manage the influx of huge amounts of data.
As for expenses big data initiatives take, Tata says two years ago 15% of companies spent around $100 million each, and 7% invested $500 million while one quarter spent no more than $2.5 million each.
The most financial resources on big data projects are spent by telecommunications, high tech, banking and travel-related industries while retail, life sciences and energy/resources organizations spend the least.