4 Easy Tips to Choose the Right TLD for your Domain
by QArea Team on August 9, 2013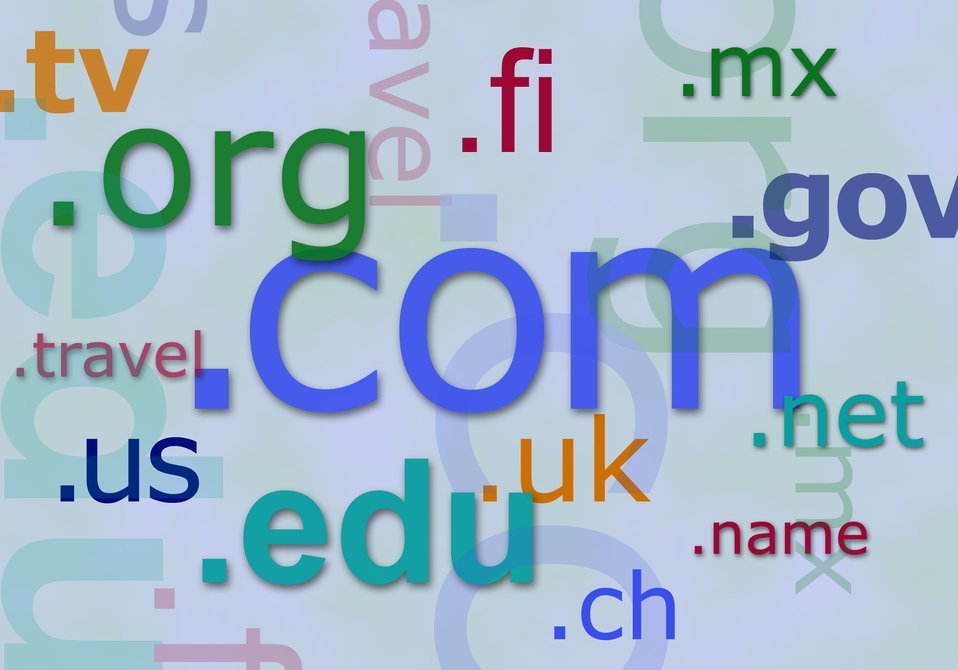 Reading Time:
4
minutes
Whoever wants to have the things big, simply needs a domain name. As registering it is the first step to publishing your website, choosing the right name is the cornerstone of your website's future success. Choosing the right TLD is an important part of this. Let's take a closer look at this process, shall we?
What are .TLD's?
According to Wikipedia domain is an essential part of the Internet domain name hierarchy, a virtual label indicating your ownership, a unique record in the worldwide WHOIS database. As it is merely a record, it should be stored in some special files, called zone files, stored on special servers, called nameservers. Those nameservers are operated by the Registry companies, who were given rights by the ICANN (Internet Authority of Assigned Names and Numbers, the global Internet overseeing organization) to do so.
Every Registry operates certain .TLD's – Top-Level Doman names. .com and .net names, for example, are operated by the VeriSign; .org names are operated by Afilias, etc. So, basically, .TLD is the ending part of the name you choose, the one making it unique: abc.com, abc.net, abc.org are 3 different, unique names.
What .TLD's are available?
There are several groups of .TLD's available: open registration like .com, .net, .org, .info, .biz and a bunch of others; generic .TLD's like .name or .pro which require proof of legitimacy of your registration; country code .TLD's which will be described later.
Due to never-ending requests from Registries and common Internet users, ICANN applied several additional .TLD's (quite a bunch actually) to increase the available course of actions, and this process is going on.
Incredible popularity of .com led to 95% of sound, short and bright names with it being taken shortly:
1, 2, 3 – digit domain names are reserved and their registration costs millions,
4…8 – digit domains are nearly all taken,
domains with 9+ digits are considered nearly useless for being too long.
Which .TLD is the best one?
This question is very important… and really senseless at the same time. How so? Okay, .com is the most popular one. Many people assume your domain ends with .com automatically, thus it is easier to remember the name. However, .com names cost as much as .net or .info or .biz ones with most providing companies. They have the same terms of service, same peculiarities and same expiration policy as the rest of the popular .TLD's and they really give no difference, with the exception on ccTLD's.
What are ccTLD's then? They are so-called country code .TLD's, meaning they are provided not by international companies and for everyone worldwide, but by certain governmental authorities of the country and mainly for the residents and citizens of that country. .co.uk names are incredibly popular in the United Kingdom, as well as .com.au is only for Australians and .us can be registered only by the United States resident or company. These domains require proofs of your citizenship to be registered and have some peculiarities in registration and management.
However, having .com name does not mean you are a winner already. It is merely the first step on a long road to success.
Some Tips on the Registration
Stick to the leaders. While .com names are the most popular ones, they are also one of the cheapest available, but sometimes you are offered to buy a cat in a bag. Some companies or individuals may offer you registering .com names "for a really low price" or purchasing their "unique $4000-worth offers for $400 only" – while these domains actually cost $9 as any other .com name. Selecting Namecheap.com or Godaddy.com (two leaders of the industry) will ensure you get all you paid for.
Look for the alternatives. For example, you are after a name which is already taken with .com .TLD. However, you may register .net or .org which might be available. The point is .TLD does not make the site popular or unpopular. SEO-promotion does, but it costs quite a sum – and actually is a topic for another long article or DIY Google search.
Experiment with ccTLD's and subdomains. The Delicious story is widely known. When they first decided to go online, they found the delicious.com name already taken and owner requested a big cost for it. They registered del.icio.us instead, thus taking a free icio.us name with del. subdomain, having their Delicious name online in such an easy way. After the company became popular they bought the delicious.com domain to make things easier – but this example shows simple way out of difficult situation.Many talented web designers and domain owners use .me (Montenegro) or .ly (Lybia) to get names like JohnIs.me or Literal.ly – the field of applications is immense.
Stay tuned for the news. As I have mentioned before, ICANN releases new .TLD's regularly and 100% of nice names with them are available. Being the first to register Bud.beer or lets.party, best.movies or funny.LOL might result in multi-million income in several years. Having your blog not on twitter or livejournal but on .blog is also a considerable benefit.
Domain industry offers nearly unlimited possibilities for determined and persistent people. If you aim for success and have a bright name in mind – choose the .TLD fitting you best along with the registrar company suiting you most and start your way to glory and success today! Subscribe to our blog to get the latest news!
Check out our related articles:
How to Choose a Really Great Domain Name?