4 Things You Should Avoid While Creating Your WordPress Themes
by QArea Expert on February 27, 2014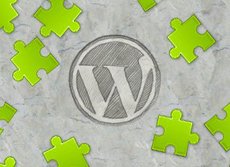 Reading Time:
2
minutes
Everybody follows the best practices, but people without much experience get so engrossed with them, that come to the other extreme – the worst practices.
So here you'll find 4 things you should watch out for to make a perfect WordPress theme.
Reinventing the wheel
Making everything from scratch is not always necessary, because The Function Reference of the WordPress Codex offers you many hidden gems. You need only read the whole reference and point out the useful functions. Maybe there you'll find some needed function for your new theme.  Outsourcing features is also a good idea.
Invading Plugin Territory
The issue of the necessity to provide functionality in WordPress themes is widely discussed in the WordPress community. The key principle here is as follows: the feature concerning the website's visual appearance is to be included in a theme, while the feature concerning the website's functionality should be a separate plugin.
Including everything
Despite releasing a theme with all conceivable features draws attention and sells fast, if your theme offers too many features, your users can soon realize they don't need most of them and your sales will drop. That's why you don't need to waste time on making your theme meet every single person's needs. It's enough to stick to your niche and create themes with more realistic features if you want to succeed.
Too many files and no optimization
If you want to squeeze all possible features in one theme, get ready that it will get 'fat', load much slower than usual or fail to work at all. So please remember to optimize both your code and assets unless you want your customers literally hurt. An optimized theme always beats a bloated one, no matter how great the latter looks.
These were 4 things not to do. So make sure you avoid these mistakes while developing WordPress themes and good luck!