5 Things to Do with CSSEdit to Ensure Better Time Management
by QArea Expert on February 13, 2014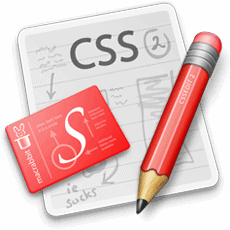 Reading Time:
2
minutes
CSSEdit is a great web development app taking by the reigns Apple's WebKit in order to provide a fantastic experience of visual CSS editing in real time. Most people think it is only a visual tool for editing CSS, but actually it is much more than that.
Thus, the following 5 tips will teach you how to make your work flow going smooth and fast.
Milestones
This nifty little feature basically saves your document at the defined point so that you can further go on with CSS not worrying about a huge mess in styles. It's possible to revert to these back when necessary to save even more on top.
Validation
Just like in Coda, there is a code validation tool built in CSS sparing you from repeated visiting of W3C's validation page. By one click on the little icon you'll get a pretty-looking error list displayed. Then by clicking on the error you'll be taken to the line.
Re-indent
Sometimes it's really hard to trawl through compressed style sheets, not to say about looking for a certain style with certain attributes. Fortunately, CSSEdit offers a handy feature which spreads your CSS out to make it readable again. You should simply click "format", then "re-indent" to then be able even to customize the used spacing. The code that's behind the window then will shortly turn into the preview-pane's format. This also can serve as compression tool if you get rid of indents and the spacing with the tool "Reindent With Spacing'.
Browser Integration
In case you've run across a visual feature on some web site and you want to learn how it's done, it's possible by using the neat Bookmarklets where you should select a MacRabbit's bookmark. After that page is transferred into CSSEdit, you'll be able to x-ray the page and override style sheets. You need only visit MacRabbit.com and grab Bookmarklets.
Favourites
If you tend to use some styles repeatedly, you may go to "window", "favourites" to get a pane where you can drag the styles from your editor sidebar into and keep them to use in the future. This resembles Coda's Clips you may have used. Also you can add, edit and modify the current font-families that your styles use, too.
Following these 5 little tips will help you manage a more efficient and quicker workflow. Besides, you find it useful to use some other features CSSEdit is packed with such as hierarchical grouping, live previewing, tabbed working and more. Get the Demo to try it out in practice.