5 Ways Of Ultimate Link Promotion
by QArea Expert on November 3, 2014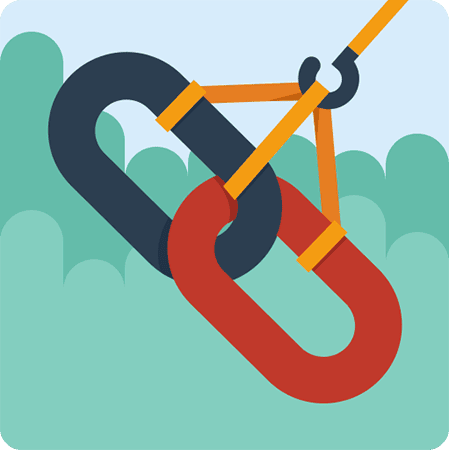 Reading Time:
2
minutes
Sure SEO is not an application development or any other IT thing with lots of code and stuff. Yet it does require tremendous skill, nevertheless and is as (if not more) important to any IT company. Creation of backlinks is one of activities that never stops. There is never too much of those as search engines are becoming pickier with websites they prefer to advice users. There are many ways of backlink creation any web master or SEO engineer may use in their daily tasks. Thus here is a list of top 5 ways of making backlinks.
Natural links! This is, by far, the best way of making backlinks. Yet it is the most difficult one as well. This means you have to make your site visitors interested in sharing your links on their sites, blogs and social network accounts. This is a great method, sure, but you will never be controlling it. Unfortunately all you can do here is post some awesome content. Make some researches appropriate to your site's general idea, tutorials and, oh! Infographics! Users sure love sharing infographics. Do not neglect the power of cartoony chart-pictures with some seemingly relative text on them!
Partnerships! Find some websites that are working in the same field that you are. Thus you will meet people possibly interested in your content like some articles or blog post (with one or more backlinks, of course). Make sure those sites are not your direct competitors though. You may try finding your 'link-buddies' offline as well. Be creative. If you have people supplying your office with water or you are in an office building with many companies try negotiating them to posting your backlinks and you will post their in return. Remember that partnership is as much about what you are being offered as it is about what you have to offer.
Directories! Internet is overcrowded with directories and catalogues where you are free of placing your links as well as other info about your website. Be attentive while beginning. Go someplace like Yahoo and choose the very right segment that fits your content. Those are the basics. Simply explore afterwards!
Guest blogging! Post articles on as many blogs and sites as possible. If you're unique content will be posted on any well-respected (in your particular field) blog or other resource you will be more appreciated and trusted by your target audience. Thus the more great post you have guest blogged, the more are the chances you will have more users interested in exactly the things you have to offer.
Internal links! Who says users may find your site (or materials that are interesting to them) only from Google or some backlink? Have links that are guiding users from one part of your site to another. Perhaps you have two similar topics in your blog? Link them together, why not? Or, if you are an online-shop try having links for belts somewhere around if users are looking for pants or jeans.
You are now good to go and do some serious SEO work! Good luck!