7 Tips to Make Your Small Business Website Profitable
by QArea Expert on October 23, 2012
Reading Time:
2
minutes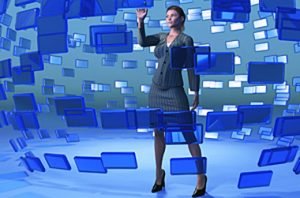 If you have a website for your small-sized business it is rather to outsource its development. Otherwise one day you'll ask yourself why your website doesn't bring enough leads. So we want to give you some tips and we hope it would help you to streamline your website to produce more profit.
You should buy domain and try to make it short enough to disclose the essential of your service, no longer than 7-10 characters. You can change your current domain if you have it already.
Feedback
Make sure you left your address, phone number, map, Facebook or Twitter accounts or e-mail at least to let your prospective customers to cooperate easily with you.
Tell about your deal
Make sure you have content with the most important information about what your business is and what kind of services can be provided. For example, if you have beauty salon, make sure you placed the information about range of services and prices on the visible place. Care about your titles and headings.
Update your content frequently
You can meet websites with outdated content that hasn't been changed for years. Try to check the content and update it once in month at least. If you aim to outsource your website, we advise you to choose such CMS as WordPress as the most popular and easy one.
Make your design user-friendly
Your website must be easy to use for visitors. So try to make your texts, website's images in compatible colors, reasonable sized, etc.
Specify relevant affiliations
To let visitors trust you include existing affiliations on your website. For instance, post the link to BBB or local business chamber, etc.
Make your website responsive
Today your site can be viewed from different devices like iPhone, iPod, big monitor computer or laptop. You should ask your developers to make your design acceptable for all the most popular devices. Thus, your content will appear in the same form on any device users need.