8 Great Ways Of Gaining More Backlinks
by QArea Team on October 30, 2014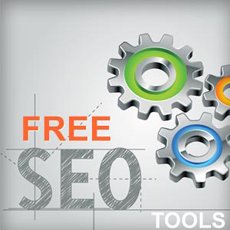 Reading Time:
2
minutes
Every website owner is facing SEO issues sooner or later. A website has to be well optimized for business to flow smooth. And backlinks are like the bricks of any SEO strategy foundation. Sure you can buy some, but they will be of poor quality and they will definitely not be trustworthy from a constantly evolving search engine point of view. How may any site owner generate some relevant backlinks that are free of charge and profitable for business?
Make a review of something! People do love reading reviews of new iOS 8 features or the next Smart TV, etc. Don't get that common misbelief that you are only to write a review with plane text. Make a video, a slideshow, an infographic, whatever as long as the topic is still fresh and your idea of delivering info to users is unique.
Be the first one to write a news article with something important. Imagine all the publishers that would want to deliver hot news to their readers will be forced to backlink your site as the original source of information? This is hard to do, yet if you succeed – wow, mamma!
Write several guest posts. Having your blog is amazing from a SEO point of view. There may be only one thing more amazing. Posting your materials (with backlinks, of course) on other resources that are related to your websites main field of business.
Develop and share free software. Relax, free software is still quite profitable if you are able of putting your mind to it. Good software always gets lots of backlinks as it is, yet free software gets viral within hours.
Having a contest works well! Contests are just something people will always keep falling for. Make something about re-posting your link thing with a user story competition with a prize and you will be astonished with the results. Or even if your users are not too fond of contests you are still gaining a rational right of 'spamming' related forums with your offer link.
Have an online test. One of those things like "which car engine part are you?" tests are often gaining crazy attention. Consider of something related to your website and off you go!
Research and experiment. If you are selling winter jackets it would go well for you if you have conducted an actual research of white bears while all the scientists in the team are wearing your jackets only. I'm talking quite big in this example, yet that is the way I'm making sure the point is well understandable. Be creative, come up with new research ideas that you can afford and they will pay off.
Make a rating of top things. There will be always scandals in the comments about who really deserves to be on place one. Such scandals are absolutely magnificent for business as they are creating backlinks as if those were mushrooms after a rainy Thursday.
Always make sure your site is somewhere near place #1 in search engine results!