Android the leading U.S. smartphone OS market with 39% share
by QArea Expert on July 29, 2011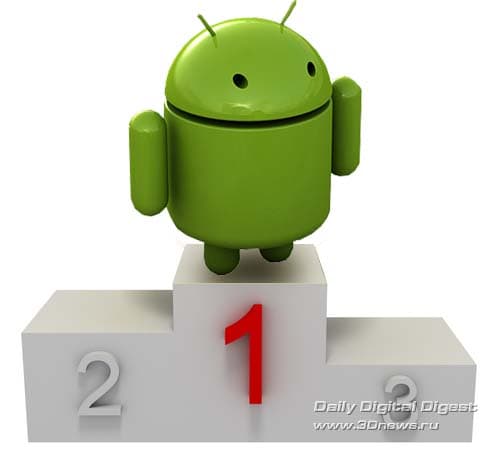 Reading Time:
2
minutes
Manifold vendors of Android are holding it on top in the market of U.S. smartphone operating system, however Apple is still ruling as an individual manufacturer.
In accordance with the figures that are released by Nielsen Thursday, in the United States Android is the operating system that is deployed by 39% of smartphones, then followed by iOS of Apple with 28% and BlackBerry OS by RIM with 20%. But as the Android market share is divided among multiple vendors, 28% market share by Apple makes it the top overall smartphone manufacturer.
Analysis state that Apple can be the following to ride on the Android solemn train HTC, that is known for famous Android-based devices as for example the HTC Thunderbold and the Evo 4G, is the leading Android phones manufacturer in the U.S., in accordance with roughly 36% of all Android devices. With a 28% share of Motorola in the U.S. Android market as well as Samsung, with a 20.5% share, come to the end of the top three.
After Android, iOS and BlackBerry there proves to be a big drop-off in the market share. Windows Phone 7 and Windows Mobile devices consider for just 9% smartphones in the U.S., WebOS of HP is followed with 2% and now-defunct Symbian operation system by Nokia has also 2% of market share.
Android has kept on extending on the gains which earlier this year Nielsen reported. In accordance with data that was released in January, the iPhone OS had rules 28.6% of the  smartphone market share, closely followed by 26.1% BlackBerry OS and 25.8% Android. In June 2010 Android had taken for a pure 15% of U.S. smartphones before seeing its market share that is almost double over the span of 5 months. Majority of Android's gains have arrived at the expense of BlackBerry that has seen in the U.S. its market share decline even while Apple has stayed stable.