The Best Is Not Listed: 9 Awesome Google Wear Apps You'll Have To Look For
by QArea Expert on September 9, 2014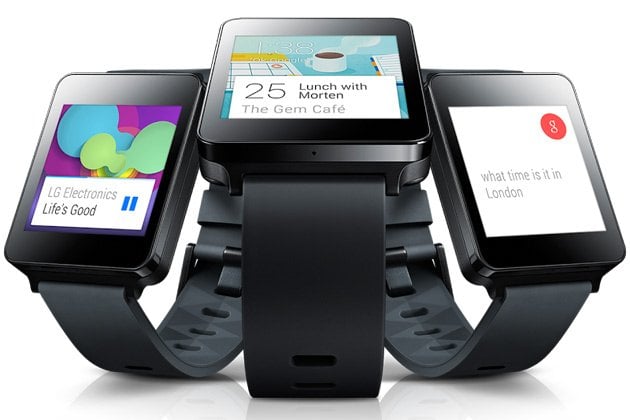 Reading Time:
2
minutes
Google wear is fairly new to the market yet is already loaded with various applications that tend to make life a bit easier. With Google listing some of the most potential of them it could not review all. Google android app development has a brand new field of work from now.  Thus there are some for us to write about in order for you to know what to install and where to move with development of your own 'wearable' applications.
Wear Mini Launcher
Opening your apps on the tiny smart-watch screen may tend to be quite challenging sometimes. Especially if you are somewhere where talking to your wrist would seem inappropriate. What Wear Mini Launcher is adding is a nice slide-out panel that will be displaying all of your apps on the home screen. It is also providing you with some of the settings options like brightness, etc.
WearLock
One of the most interesting features of Android L is the ability of unlocking your phone when the smart-watch is worn. But why wait for L to come out if you already poses a watch as well as an earlier Google Android OS.
Wear Apps Tracker
One more thing that users are often complaining about is that you do not see when an app is installed or removed from the device. That's why there is the Wear Apps tracker existing. It will notify you about all the changes occurring in your applications with a notification. Problem solved.
PixtoCam
This tiny app is useful for all you photo lovers. You will have a live viewfinder on your watches screen with the zoom and autofocus controls enabled. It can even be activated when the phone's asleep.
Shopping List
An app that is already quite famous. Now you won't bother walking with your phone in the groceries store. All the shopping lists will be there, on your wrist and synchronized with your phone as well. Handy.
Display Brightness for Wear
There are no sensors on your watch thus you will have to adjust the screen's brightness on your own. Or, you can install this very app. It will be using the power of the web to know when the sun is rising at your location, when you are driving, etc. And with that data known it will be making the brightness adjustments. Pretty neat.
Better Wear Face
Google is only planning for the release of the official Smart-Watch face API. When better Face Wear is already here for you. And it does not force you to compromise some of the neat things as other Face apps tend to do as for now. Text, time, weather, background pictures, it all is there and all is adjustable.
Wear Aware
When the Bluetooth connection is lost due to reasons such as you are far from your watch this app will be vibrating to make you notice that fact. If you lose the phone somewhere around the couches cushions or wherever else you will be able of calling the device from your watch. Problem solved.
Wearable Widgets
This app will allow you to have all the widgets you have on your phone to be transferred to the Wear's home screen. And they would even look the same.