Buy instead of Like?
by QArea Team on July 24, 2014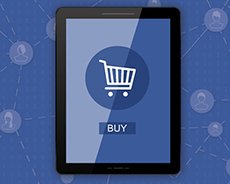 Reading Time:
< 1
minute
Easy shopping
Recently a blog post has emerged in which Facebook was introducing their new 'buy' button to the world. Shortly users will be able to purchase goods from ads or page post directly. This is done for the company to get higher sales of their products and services.
How will it go?
At present this option is available only in limited US based SMBs. This is only a test for now, yet with the potential to spread around the world. Facebook assures everybody that shopping will be as safe as possible. No credit card information will be shared with no third parties, and it will remain hidden if the user will not want it to be visible for easing further shopping.
The new feature will be available on both desktop and mobile platforms. Right now Facebook is not gaining a penny from the done purchases, yet it most likely will have a share if the pilot will be successful. That way open a new era of social network and marketing battles. Just imagine Facebook trying even harder for its users to stay on line for as long as possible. The profit may be worth the effort.
Competition?
Rumors spread like a forest fire. As of right now there are ones about the micro-blogging giant the Twitter or acquiring a company called CardSpring for the same purposes. It is possible that 'in-tweet' purchases will become reality in short notice. Twitter has currently developed an application platform which allows digital publishers to offer their customers various loyalty card programs as well as product promotions after made credit card purchases.
Thus the new marketing era begins. With a new mobile development, marketing and social network races, as always. That is progress.