Reading Time:
2
minutes
What is the best code compare tool for Windows? I've decided not to concentrate on just one code comparison tool, I wanted to give you a chance to choose from three that I like more. Some of code compare tools that you can find on the Internet are freeware some of them take money. You can find the best solution for you based on your needs but I try to show you three of my favorite code compare tools: CodeCompare, Beyond Compare, and ExamDiff.
CodeCompare is a cutting-edge file compare tool that gives you an opportunity to compare and merge different source code files. This code compare tool for Windows easily integrated to Visual Studio that allows you to concentrate on your current tasks in one environment. This is one of the reasons why many software developers use this source code compare tool. If you need a standalone of CodeCompare you can also download it from the official website.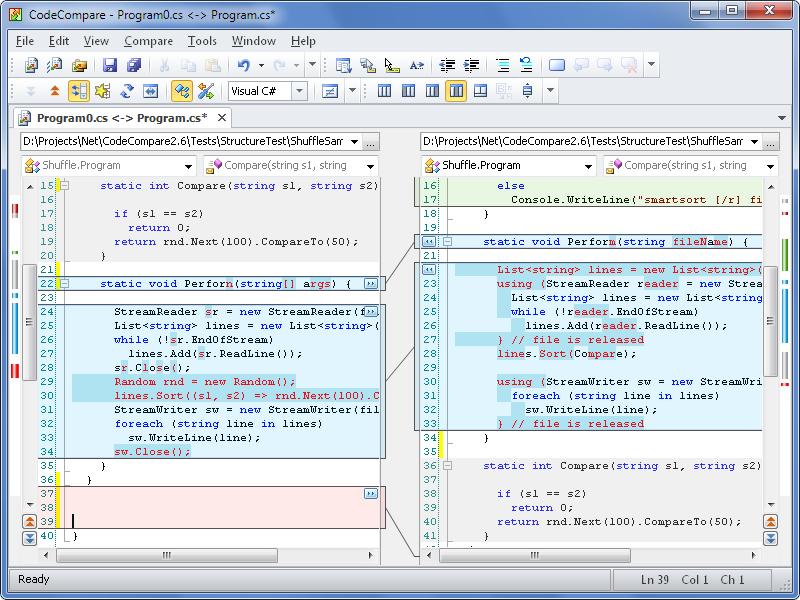 Main features of this code comparison software:
Structure Comparison
Lexical Comparison
Integration in Visual Studio
Three-way Merge
Folder Comparison
URL: http://www.devart.com/codecompare/
Price: Freeware
First Release Date: 2010
Beyond Compare is a file and folder comparison tool from Scooter Software. Using this code compare tool you can merge all changes, synchronize your folders and files, and generate custom reports. Unlike CodeCompare, Beyond Compare can compare Microsoft Word (.doc) and Adobe (.pdf) files but you can't edit them. Beyond Compare has its build-in comparison viewer for different data types.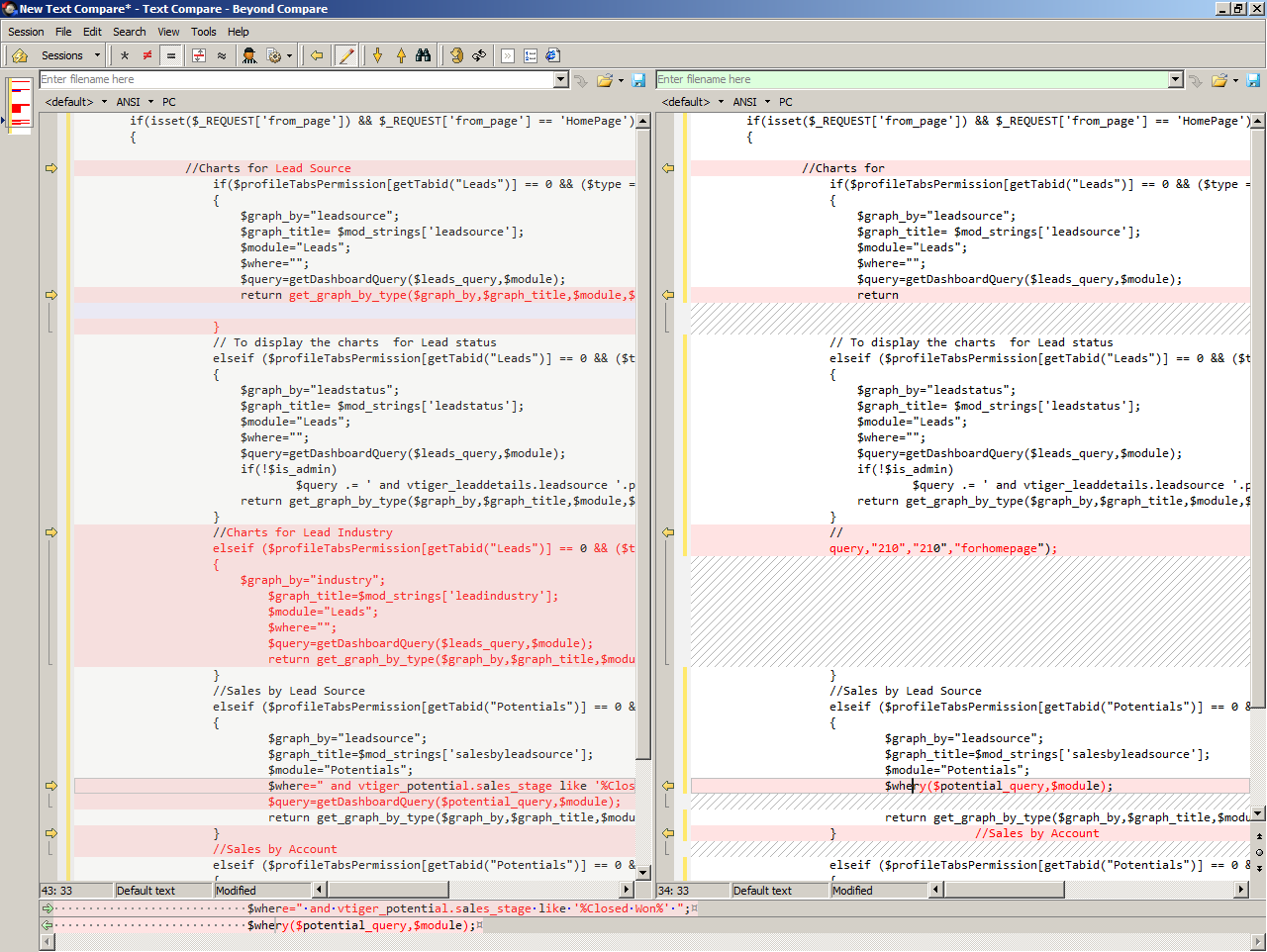 Main features of Beyond Compare:
Three-way Merge
Folder Synchronization
Specialized Viewers (compare .csv data, Microsoft Excel workbooks, HTML tables, pictures, mp3)
.doc files Comparison
URL: http://www.scootersoftware.com/
Price: Standard Edition: 30$ / user;
Pro Edition: 50$ / user;
First Release Date: 1996
ExamDiff is a freeware Windows code comparison tool developed by PrestoSoft. This code compare also is easy to use and has all features that you need to simplify your work. This free visual file compare tool has a wide set of features that were developed based on users needs. Among the major features of this code compare tool, you will find many useful small ones as a customization text and background colors, adjustable pane splitter with smooth synchronized scrolling, fully customizable file extension filter etc.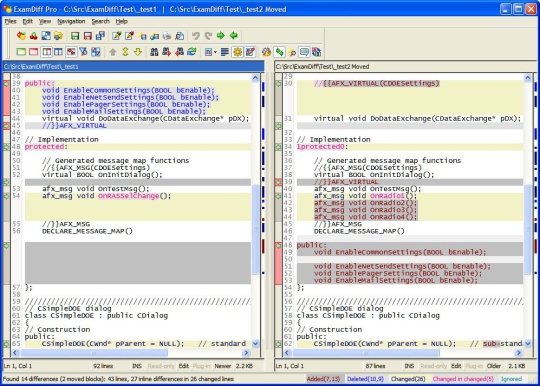 Major features of ExamDiff:
Automatically detects file changes
Easy navigation and search
Fully customizable
Common line interface
One-click re-compare
URL: http://www.prestosoft.com/edp_examdiff.asp
Price: Freeware
First Release Date: 1998

---
Custom Software Development
Development experts at QArea always provide scalable, secure, and high-ROI custom software development services to satisfy and exceed the expectations of our clients.