Distribution center for Android applications represented by Facebook
by QArea Expert on May 7, 2012
Reading Time:
2
minutes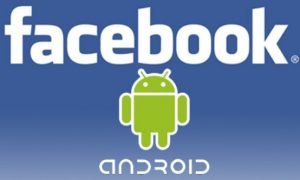 Facebook has just launched a new version of its Android application, this is a pretty huge update, which brings a much more than snappier features and shinier buttons. As a matter of a fact the new Facebook for Android is represented to act as a distribution channel for all kinds of Android applications.
"We are giving social application discovery channels to native applications with the newest update to Facebook for Android," as it was written in the Facebook's developer Alex Wu blog.
"Users can now open native applications directly for Android from Facebook with the help of the same social channels, such as Bookmarks, Requests and News Feed, that you can also work with on other platforms."
It also was noted that the Facebook application for iOS already involves such abilities, and that the Facebook Android application allows for discovery of mobile web applications as well.
The latest talks with Facebook's mobile-developer relations team members, it was learned that Facebook aims to become a huge developers' distribution mechanism for everybody who makes apps for phones and tablets: iOS developers, mobile web developers, Android developers.
"Whether I'm tasting a some type of food or reading a newspaper article… such types of stories are driving engagement," James Pierce, Facebook employee, said in one of recent chats at Facebook's Silicon Valley headquarters.
"Today, of course, we provide developers with information on how the user clicks that story on mobile, where that's going to launch. Is it going to land on a the native application already installed on that device or mobile web application? Or to some marketplace where they will be able to download that application?"
Facebook is, to be short, providing developers with as many options as can, to receive a lot of distribution and huge traffic through Facebook's ecosystem.