EEBC 2006 Telecom & Broadcasting has summed up the first results
by QArea Team on December 8, 2011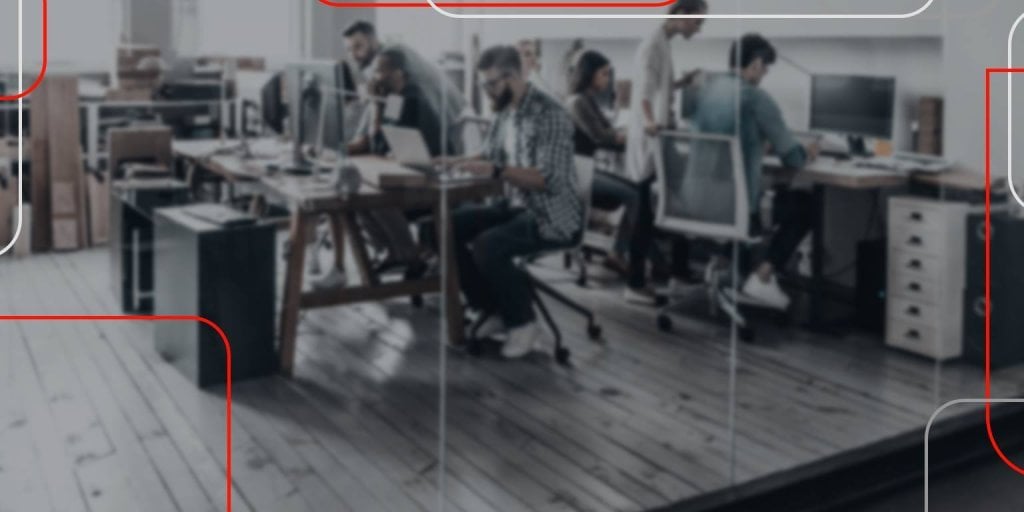 Reading Time:
3
minutes
Since the 18th to the 20th of October Julia Palatovska, the Head of PR Department at QArea and one of the Mobile Monday Ukraine Founders enjoyed her visit to one of the largest exhibitions of telecommunication industry taking place in Kiev every year. Julia has summed up her own results of the trip to EEBC 2006.
According to the summary of EEBC 2006 organizers, this significant electronic media and communication event in Eastern Europe has achieved a higher standard while showing dynamics and considerable growth.
EEBC 'City of the Future' became a meeting point for the residents as well as the newcomers. The debutants of this year event were: 10 exhibitors from the broadcasting segment (content production) and 11 wireless communications companies. Among EEBC residents: cable and satellite TV was presented by 45 companies, 16 TV channel distributors exhibited this year (5 last year). Comparing to EEBC 2005, the number of exhibitors more than doubled (last year 43 companies exhibited, EEBC 2006 gathered 95 exhibitors). EEBC 2006 geography is 160 companies from 30 countries.
According to the exhibitors, the efficiency of participation in EEBC was marked as 'high' 92 contracts and over 100 partnership agreements were signed at EEBC.
On her turn, Julia Palatovska reports that her visit was also very successful in terms of new valuable business leads for QArea and contribution to the development of Mobile Monday community in Ukraine. During 3 days at EEBC 2006, Julia has presented outsourcing software development services to more than 15 Ukrainian and foreign companies which have current interest to set up their software development teams in Ukraine.
Julia concludes that currently, the most appealing service for outsourcing is software testing which enables both sides of the deal to actually test each other. At the end of the testing project, a customer gets clear reports about all the found bugs and functional errors of his program as well as clear understanding, whether he wants to continue outsourcing his program development and testing to his Ukrainian partner. Due to recent requests of the customers and achievements of QArea testing lab which has won several tenders and developed a high-quality environment for auto-testing of mobile programs on Symbian, the testing team has been enlarged from 38 to 45 testing engineers and technically enabled to bid for more complex and large projects.
Among the most interesting topics presented at the conferences during the exhibition period Julia names the possible launch of network for the BlackBerry devices in Ukraine which is being discussed with responsible representatives of the country. Another urgent problem of mobile operators discussed at EEBC was the necessity to attract new subscribers for high-speed internet connection as the penetration of mobile internet in Ukraine is still very low. Also Palatovska mentions broad choice of security devices and software presented at the exhibition. Since web and mobile security is one of QArea most advanced areas of expertise, software engineers of the company found some very interesting security innovations presented in technical materials which were brought from the conference.
Mobile Monday Ukraine community has also got good publicity at the Telecom&Broadcasting exhibition. Many visitors and speakers at EEBC got interested to visit the following Mobile Monday events. The topic of special interest for EEBC visitors is wireless internet connection which is being rapidly developed in Ukraine. Exhibitors from mass media expressed their wish to visit the following MoMo conferences, e.g. the representative of the huge publishing house SoftPress offered Julia to discuss media support of Mobile Monday in detail.
Wide range of topics and 3000 unique visitors of EEBC 2006 makes us to think that EEBC 2007 will become really global and unique event taking place in Ukraine and we are definitely going to bring Mobile Monday Ukraine to the same high level.
Check out our related articles:
MobileTV Forum: sponsored by QArea
3G comes to Ukraine new generation of telecommunication