First Google+ APIs Are Available for Developers
by QArea Expert on September 18, 2011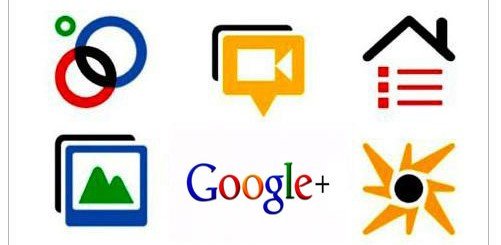 Reading Time:
2
minutes
For now only external applications will be capable to read public data as member profiles.
Recently Google has released its first public APIs for Google + consequently external developers may begin working with the social networking site and designing application for it.
Thanks to the first batch of APIs developers may fetch just public data from profiles of users in a read-only manner, and for now application calls are limited as Google names a "courtesy usage quota".
Google foresees the initial release of API as the first step in creating a more sophisticated and powerful developer platform. As Chris Chabot, who is from the Google+ Developer Relations team wrote in his blog post, that is the start for all developers who have been searching for a Google+ API. He said developers to experiment with Google+ API, create applications on it and provide the ideas and feedbacks.
Establishing a thriving developer community, as Facebook and Twitter have made, has proven a must for social networking websites to follow, so great number is riding on the platform of Google+ application development. In July Twitter announced that some 750 000 programmers have created approximately 1 million applications for its micro blogging service.
It is interesting that Google is keeping on adopting for Google+ the Open Social APIs, which is initially developed in 2007 and made a stand for years as a worthier alternative to proprietary tools for especial platforms as for example Facebook's.
Google planned OpenSocial as a standard, traditional set of APIs for social networking websites to take, in such a way developers may create applications once and make them work on great number of sites with some little or even without modifications.
A number of enterprise and consumer social networking providers has adopted the OpenSocial technology and its development is overseen and managed by the nonprofit OpenSocial Foundation.
For the question about Google plans to allow developers to create Google+ apps deploying the OpenSocial APIs, a spokeswoman of Google said that by means of email nowadays the Google+ platform can't support the OpenSocial APIs.
She also added that nevertheless, they are utilizing many of the technology which was designed as part of OpenSocial, along with the gadget application packaging model, and power Google+ games and the Portable Contacts JSON schema. Because they define the +Platform APIs, they are drawing close attention to the future tendency of the OpenSocial APIs, as well as converging everything possible.
Programmers may utilize the OpenSocial APIs to create applications to other Google services and sites, including the iGoogle personalized home page service and the Orkut social networking site.
In June Google+ was launched in trial mode and stay available via invitation just from Google and present members. As it was estimated there is almost 25 million people possess Google+ accounts.