5 Handy and Free Dropbox Tools You Were Not Using Before
by QArea Expert on September 3, 2013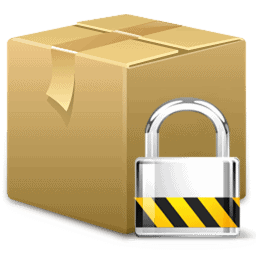 Reading Time:
4
minutes
There is no doubt that Dropbox is very handy and convenient to use. Still you can make it even more of that. There are a lot of services and products that work with cloud-based storage, synchronizing and sharing service. Here are five free and handy tools to make your Dropbox even better.
BoxCryptor
Recently some Dropbox users complained about unusual volumes of spam directed to them, they connected that to data breach that happened more than a year ago at the cloud storage service. Such security issues made certain users doubtful and insecure of storing any files there, especially some important documents.
Luckily, now you are able to use a free tool called BoxCryptor, which automatically encrypts your files, even before you download them to your Dropbox account. Service supports SkyDrive, Google Drive, Box.net.
BoxCryptor automatically creates a virtual drive to your computer, the moment you install the Windows client. It detects that you have installed cloud-storage services and drags those into BoxCryptor folder, where you can see all your content. To encrypt folder just right-click it and select "encrypt" option. It will encrypt your file and if you look it up in your Dropbox folder, it becomes unreadable.
It is quite handy tool, you can use it to encrypt single files or whole folders. It synchronizes with Dropbox, thus when any new content is added to already encrypted folder it automatically becomes encrypted as well. You can understand that the folder is encrypted if it has a green label, using the BoxCrypt view. Using the Dropbox view you will see a .bc extension in the names of encrypted files.
BoxCryptor doesn't have an access to your data or password, so you'd better remember your password, once you forget it you will not be able to access your encrypted data as well.
BoxCryptor is free for personal use, it has one cloud-storage service and includes access to the mobile apps. You can choose between two accounts: Unlimited Personal account and Unlimited Business account, which has a difference in cost and some features.
BoxCryptor makes a balance between the safety and comfort when securing the Dropbox.
Dropbox allows you to share files for other people to download, but when it comes for people to upload files to your account, it becomes much harder. For that purposes you have a free service DropItToMe. You just need to allow the service an access to your Dropbox and it will create a DropItToMe folder. After that DropItToMe will create a link with your username, which you need to claim. Anyone can send you files, knowing and using that link. They will appear in the DropItToMe folder in Dropbox.
It's very convenient that DropItToMe suggests you not a random link, but an easy URL. You also will create a password, be very attentive with that.
With DropItToMe you can also upload content to your Dropbox account. Once you have DropItToMe link, you can do uploading in a few clicks, and your files will get to DropItToMe folder, that has been created. Although, it has 75Mb limit, it is an easy way for other people to share content with you even if they don't have a Dropbox account.
IFTTT

IFTTT is a convenient tool that creates links between web services, so doing something on one triggers the rest.
IFTTT is an abbreviation for If This Then That. Its name describes that tool. If one thing happens, then IFTTT allows you to make an automatic reaction. It lets you make a recipe, using channels, which include Dropbox, Email and Facebook. There are 68 channels on IFTTT. To make a recipe, you select the first channel and then a trigger. When you chose the channel, IFTTT will suggest possible applicable triggers. After selecting a trigger you should choose a channel and an action that IFTTTT will do if the trigger happens. You can ask IFTTTT to automate much work that you do in Dropbox, for example you can ask IFTTT to send all your photos from Instagram to your Dropbox folder.
It saves your time and makes your life easier.
DropTunes

Dropbox is a convenient way of storing your music files, but it has a significant disadvantage, if you want to listen to your audio file, first you need to download it to your device. It just wastes your time. Luckily there is a free tool called DropTunes, which can ease your life.
DropTunes is a free web application that stands as a streaming music player for your Drobox's account audio files. Just give it an access to your Dropbox account and it will automatically find any audio files stored there and will playback them without downloading them. Though it lacks some advanced features, but it works for basic streaming of audio files.
Send to Dropbox

Now when you know about IFTTT, you can use it, as it offers more than enough of option for adding your files to Dropbox. But there is much simpler way on how to download your content straightly to Dropbox. Send to Dropbox service creates an email and all the attachments sent to that email automatically and directly gets your Dropbox account. All you need to do is to connect it to your Dropbox account and it will immediately create an email address for you. All the attachments will be saved to a new folder that the service will create for you in your Dropbox. Keep it in mind that you won't be able to share it with other Dropbox users, because it is a special kind of folder.
Dropbox is easy to use service itself, but if you want to add more security, listen to music, automate your work or get access to more files, for that Dropbox apps exist, just to make your life simpler.