How IT consultant can help to improve your business
by QArea Expert on August 3, 2012
Reading Time:
2
minutes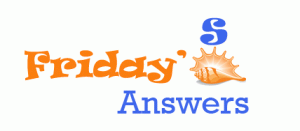 The first year of a small business is a hardest time to remain afloat, because you have scanty time and budget. You can spend hours sorting out online resources in search of the best decision and wasting your time. As an alternative, you can employ IT consultant for evading start up and technical errors. Small business has a lot of reasons to hire an IT consultant.
Save your time and avoid IT-risks
When you hire IT consultant you and your employees have the opportunity to spend more time on the kernel of your business for succeeding. IT consultant can help you to reveal programs, software products and other hardware which is the most suitable for your business plan and budget.
Save your money and buy what your business really needs. IT consultant can help you to make right purchasing decision, so you will not overpay or buy something useless.
So you can spend more time getting the job done and less time worrying about network.
With IT consultant you will be well informed about the recent products and technologies.
You can rely on your IT consultant's experience and take the time on your business goals.
The growing efficiency
Whatever network problem you collide your IT consultant helps you to overcome it and insight to the core of the problem.
Effectively IT-service can ensure that your business encounters less difficulties and downtime, and your employees can spend more time to execute their direct responsibilities.
Businesses can be focused on the growing their profits, not the small tech aspects, because you have maintenance for this now.
Hire a team
While working with one person you not immune to the incidental mistakes. If you hire IT firm you will forget about training and salary, so you can just get the best result from the hard work of the best professionals.
So your business gets mobility and full range of services which you can't get from the one individual.
Small business can have access to the different developers, priority, time or discount benefits.
Businesses will have access to the well trained team, so they don't have to worry about the product quality.
When small business is growing up to hire dedicated programmers could become the best decision, but truly it's up to you if you want to remain the business strategy and your own methods.