How Much Custom Application Development Important For Mid-Sized Business
by QArea Expert on May 22, 2011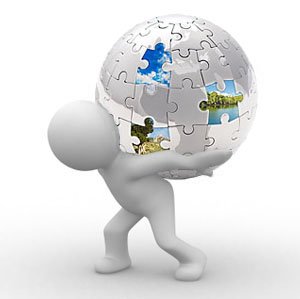 Reading Time:
3
minutes
For a long time businesses have been driven by competition and innovation. To help business to keep a cutting edge of both these competition and innovation it is necessary to stay current with business practices, assuring that processes run efficiently and ascertain that employees are able to deliver their jobs. Endeavouring to keep up with these elements of business, majority of companies are looking for ways they can streamline processes and improve their businesses function.
Usually, technology is a driving factor in the way companies get along when it comes to competition, innovation and the place they take in the marketplace. Moreover, the way companies manage the data they have at their disposal, serve customers and the way they support productivity has an impact on sales as well. To execute these tasks most businesses rely on technology, so technology very important for business practices.
As technology proves to be often a critical aspect for how businesses analyze and manage data and take core decisions, assuring that they obtain the most efficient technology at disposal is essential for businesses. Great number of large companies has big budgets they may devote to IT (Information Technology) and to the development of applications they may need and well-developed IT support teams to make sure that their technology runs the way it is necessary. However for mid-sized businesses IT support teams and IT budgets are commonly much smaller. So when it comes to revealing technology to assist them running their businesses, majority of mid-sized companies will deploy off-the-shelf options together with standard database and spreadsheets offerings. The ready-made products are usually of moderate cost and may be employed to develop rather generic applications to mine and manipulate data.
Data manipulation and management is vital for a success of any business. In case this information is well-organised and efficacious to utilize provide businesses to stay well-informed, current and able to make essential decisions. Whereas low-cost ready ready-made options really allow businesses the choice of running manipulation programs and generic data management, it is not always the best alternatives for mid-sized businesses. Owing to custom application development, businesses may develop applications that are particular to their needs, easily manage data, run reports and provide accessibility for everybody who requires it.
Custom application development may help businesses with assessment capacities and data management, with process streamlining and ensuring them more efficient for use. When the company has the quality of data on hand it can mean the difference between making or loosing a sale, that is vital that data is quality. Just as the way, businesses may deploy custom applications to aid manage their custom service and sales processes options. These elements are indispensable for business as well. With the development of custom applications, businesses get the opportunities to assure these essential elements are well-executed and maintained.
Businesses which examining the option of custom application development may look to development of cloud computing services, as well as support the apps they have been developed before. This option allows reducing the need for companies to possess extensive infrastructure and IT department. These kinds of application development may be more time efficient and cost-effective then off-the-shelf options.
Prompt access to quality data and handiness of manipulation can make an important difference for businesses that are eager to stay ahead at the marketplace. Custom application development provides businesses with options to create systems which allow them to do what they require in a time-efficient manner. In case competition and innovation are the differences between failure and success, accepting methods which may allow you to be on top are key. All these may allow you to do custom application development.