How to Ensure Software Implementation Success
by QArea Expert on June 19, 2011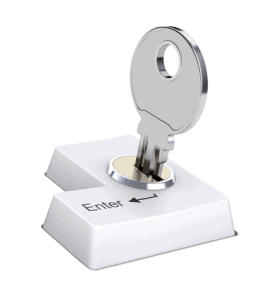 When leading IT companies undertake software implementations, they don't expect failure except the risks that are associated with such complicated projects. They rather plan for success, governed by the deliverables, budgets, go-live deadlines and executive expectations. Yet besides their best efforts at project management, rates of failure remain high.
Implementations of software fail for variety of reasons, along with lack of top management commitment, poor requirements definition, inadequate resources, lack of project management methodology, improper package selection, gaps between business and software requirements, unrealistic expectations, lack of education and training, underestimating the impact of change, improper package selection, poor project management, unrealistic schedules, and budgets and poor communication.
Having such laundry list of failure factors, it seems that to improve the odds of software implementation success impossible, but it may be performed. It begins with a draft of strategic project guarantee at critical points in the accomplishment. Such blueprint of a project assurance establishes an accurate understanding of expectations among everybody who involved from IT management and business to end users and vendor partners.
The Requirements for Project Assurance
Assurance of project is about making sure that projects are implemented on time, with client acceptance and on-budget. Getting project assurance as part of an implementation of large-scale software helps you:
Minimize surprises
Ensure met milestones
Provide peace of mind and trust among project team members and executives
Control/reduce project costs
Provide objective analysis
The methodologies of Project Assurance are based on the next best practices:
Determine the real issues. It is required, at the leadership level, to develop an executive dialog which let organizational and business issues to be determined and analyzed clearly and without emotion. Proceed with this dialog throughout the process of implementation. Remove organizational barriers within third-party vendors and with the organization. All parties should match the common goal of project success.
Establish realistic time frames. Try do not rely on the existing schedule. Great number of organizations will set too optimistic go-live dates besides the limitations and realities of the actual project. For instance, the phase of design extends, but the time line doesn't. It is necessary to monitor project progress throughout the accomplishment and begin discussions concerning key project dates beforehand of the project's lifecycle to elude downstream impacts.
Even the work streams. It is necessary to determine, align and constantly monitor work streams to assure clear progress throughout the organisation. Realize dependencies among work streams while project plan development to guarantee proper allocations and project time frames. Keep on monitoring the interdependencies over the project.
Look over the indicators. Realistic analysis and monitoring of the progress implementation may show that even though each project management indicators are green, signs of warning indicate endangered elements.
Manage expectations. It is required to manage the fusion of too optimistic go-lives dates against outside interdependencies and influences, such as available realistic expectations and resources.
Seek objectivity. Assessments that are leaded by an outside expert attach protection against failure high cost and value to the project implementation. It provides you with peace of mind. It is required that assessment be conducted by software implementation expert or an executive project manager who has successfully managed enough projects.
A project assurance methodology ensures you to go beyond barriers of traditional project implementation and render you the answers you require to empower project success.