How Will Cloud Computing Assist Your Small Business?
by QArea Team on October 22, 2014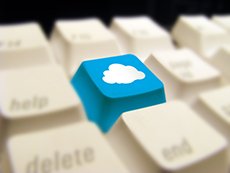 Reading Time:
2
minutes
If I am a small business owner what are the advantages I may gain from Cloud Services? A question many people are asking themselves while considering usage of such resources. Thus here are several tips that may assist practically any business owner with discovering the full potential hidden in the clouds.
Imagine an office that is accessible from any point of the globe. You are free of running your business on the go while your team is located in both Australia and New Zealand as well as US. Your every single employee will have access to appropriate documentation without you having need of maintaining any personal servers and storages. You are even capable of hiring an entire team that will be working from home in a country you are finding preferable. And everybody may still have the same working environment.
Although there are still security issues possible cloud service providers are indeed working with the best experts in this field as for now. As there is a need of security flaw eliminations cloud service providers are actually investing colossal money to make sure their user's data is safe and sound. That is a great parameter many should be aware about. And as an extra aspect of great security clouds may provide is the fact that you have no need to store valuable data on laptops and USB devices that are easily lost or stolen.
You will have your data as well as the Cloud platform serviced and supported 24-7. All the information and assistance will be provided without any attachment to business hours. According to researches cloud services are 97% more reliable in an hour of need regardless of the time such an hour takes place.
And, of course, cloud services are cheaper. Or, that was probably the wrong way of saying it. Cloud services are reducing costs spent on the IT department. About 54% of money you are spending on maintaining your IT may be saved with cloud services and put to a different cause. A cause like advertising increasing current sales, or whatever else your heart desires.
Pretty much every small business is now running with cloud services and it's owner is quite satisfied with such a choice as more is available while investments are reduced. A dream come true, is it not? Sure there are multiple underwater stones, yet such a model is still perfect for a small business.
Check out our related articles:
Hybrid Cloud: Bridging The Benefits
How Encryption Works In Cloud Computing
How cloud computing can influence your business
How To Achieve Fast And Responsive Big Data Storages Without Investing An Entire Fortune
3 Tips How To Make A Good Cloud Disaster Recovery Plan