Immediate disaster recovery assistance to SME
by QArea Expert on March 27, 2012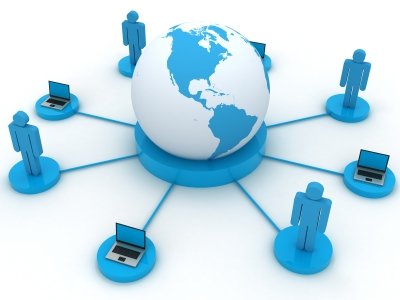 Reading Time:
2
minutes
Suppliers of IT area along with consulting organizations that are specializing in selling DR (disaster recovery) or various business solutions are noticed to be large enterprises.
If you are working as an expert in a large corporate area, people are forever trying to discuss with you the latest technologies and techniques of this area. Either preventing destructive events or recovering promptly from them once they happen, a plenty of options should be explored.
In spite of the evidence that a disastrous IT-related failure might be as destructive in small organizations as it could be in larger ones, the perception is that only some of really advanced techniques with solutions can be available to them.
Continuity business technologies for SMEs
Recent research of Freeform Dynamics examined some DR technologies. After the discussion with suppliers, most of such options should be not only relevant but accessible for SMEs taking into account skills perspective as well theoretically. The most striking result of the study appeared to be the number of respondents who chose the answer "does not see as relevant".
The number of "unsure" responses also appeared impressive which means that a significant part of IT staff of SME are simply not aware of the information that is valuable to make the fair judgement. Meantime, obviously only some of SME workers are completely satisfied with the widely used traditional approach.
Moreover, lots of respondents confessed that for their environment more advanced solutions will be either "overkill" or "impractical".
The staff concerning cost benefits along with the complication of performing some of solutions appeared in uncommon form of anecdotal feedback, nevertheless this can't be taken too literally.
Awareness of disaster recovery is rising among SMEs
Meanwhile most of suppliers are wrapped in applying incomprehensible jargon sale to DR workers of large enterprises, IT experts who are working in the SME area, recognized as "Jacks of trades", aren't being provided with the info along with attention for getting up to speed.
The truth just a couple of years before the price with complexity of some more advanced approaches has been decreased in order to help them staying viable in a small context. However, it seems that suppliers are to perpetuate a DR border between SMEs and large-scale outsourcing companies.
Suppliers of this field have to mobilize better along with supporting resellers and integrators who are working with SME consumers. Besides, simplifying language with messaging can be really helpful. And forget about making straightforward solutions. Also creating more robust infrastructure would be encouraged.
DR advanced solutions can help, but good results can be achieved if implementing some generic techniques, for example virtualization, server hosting and disk-based backup.