Improved Model Designer of DotConnect Data Providers
by QArea Expert on July 15, 2011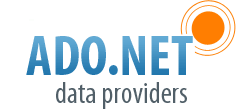 Reading Time:
2
minutes
Devart declared the release of the new versions of data providers of ADO.NET dotConnect for dotConnect for MySQL 6.10, Oracle 6.10, dotConnect for SQLite 3.10 and dotConnect for PostgreSQL 5.10.
DotConnect data providers represent the enhanced database connectivity solutions that are developed over ADO.NET architecture together with Entity Framework support and LinqConnect ORM solutions. dotConnect data providers' new versions contain include new much improved model designer and tool of code generation – Entity Developer with important technical advancements.
The Entity Developer's new version delivers much improved support for big models and automatic generation of triggers and sequences for Autoincrement properties in Oracle databases.
Handling Large Models
The ability to develop several diagrams for model got support in new Entity Developer to provide developers with the most suitable working with big-size models.
What is concerning large models including many entities, the diagram can become very complex to comprehend and edit. In order to make the model more understandable, thanks to the new Entity Developer that allows splitting the model into few thematic diagrams, every one possessing a part of model entities. For instance, each entity, dependent on sales can be placed on one diagram as well as production entities – to the other diagram.
It is easy task to manage diagrams. Model diagrams are showed in the Diagrams node of the conceptual model placed in the Model Explorer. You may add to your model a new diagram, rename or remove existing model diagrams any time.
In case you generate a model from a database, you have the opportunity to split model into diagrams by schemas or even build only one default diagram with part or all of the entities.
Model may possess as many diagrams as you require, and every diagram can include any model entities. While building a new diagram, you can at once choose model entities to show on it.
Generating Triggers and Sequences for Autoincrement properties
Updating and generating Oracle database from model becomes more perspicuous and easier with automatic generation of triggers and sequences for autoincrement fields.
This new Entity Developer creates automatically a trigger and sequence for autoincrement fields in Oracle while developing database script from the model or while synchronizing database with a model. All you need is set Auto Generated Value to true for the whole property in LinqConnect model, or for Entity Framework model Store Generated Pattern to "Identity" and Entity Developer will create trigger and sequence DDL automatically.
Availability and Pricing
The price of a single license starts from $99.95 and you always may select the edition which suites your requirements best.