Reading Time:
1
minute
Nowadays most of the people cannot imagine their life without mobile phone. There are a lot of brands and models suit any taste. According to your preference and budget you can choose exactly what you need – mobile market is filled to capacity by devices. You can view mobile market structure on Infographic above.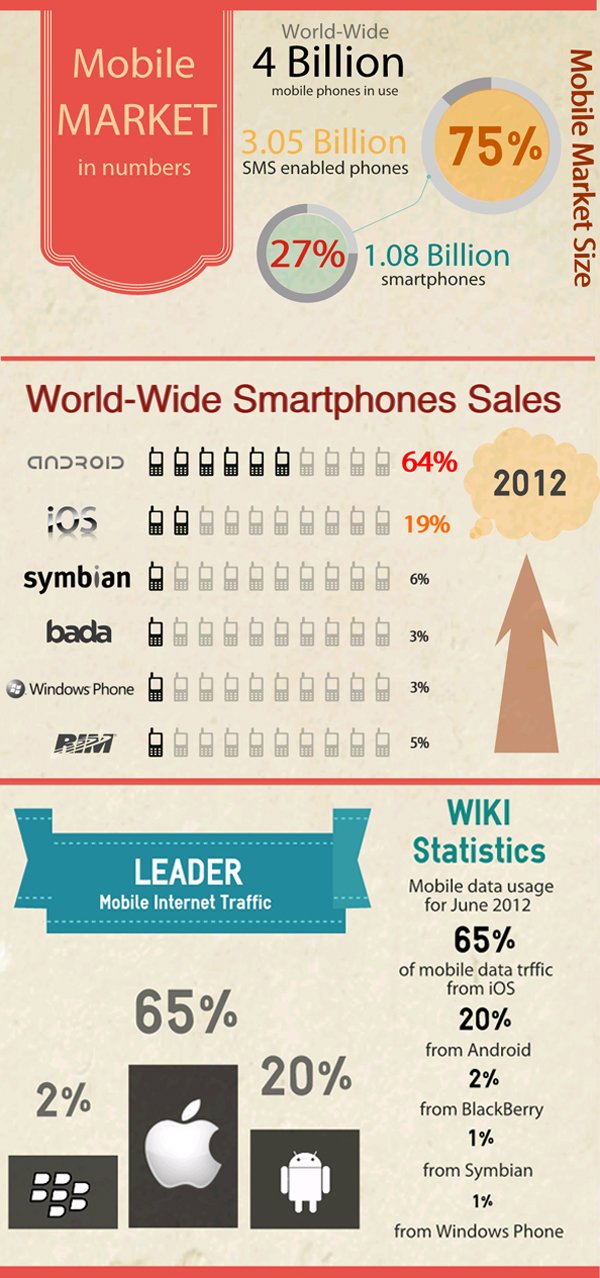 Total amount of mobile devices in use is 4 Billion. So almost everyone on the Planet has mobile phone! Among these devices 3.5 Billion are SMS enabled phones and the huge part of them is smartphones.
There are three giants on the mobile traffic battle-field struggle for leadership: Apple (65%), Android (20%) and BlackBerry (2%). Symbian and Windows Phone come into minor position.
According to Second quarter 2012 World-wide Smartphones sales report, the most sold are Android devices. And only 36% of mobile users bought other brands of Smartphones.