iOS Applications For Photographers That You Will Like
by QArea Expert on June 1, 2012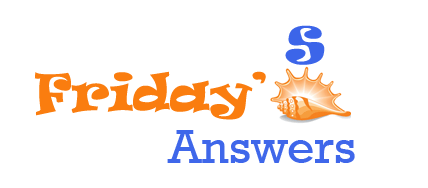 Reading Time:
3
minutes
Any iPhone has one great advantage over a digital SLR – this is portability. You always got your iPhone in your pocket. Applications are another great advantage: it's quite simple to add new capabilities and features to your iPhone by installing an inexpensive or free application. You'd need some specific knowledge in electrical engineering to provide this in your traditional camera. Today we want to recommend you five iOS applications, which are pretty fresh and useful.
Bump
Need to share the information with other people using your smartphone? Bump is a sharing tool, which allows you to do that. It is not a photo application. The application utilizes your phone's proximity and accelerometer information to create magic things: put two phones side by side, and the information, which you've selected, will be sent from one phone to another automatically. It may turn out to be even cooler – Bump can be used to send photos to your desktop PC in the easiest way.
Afterfocus
SLR camera gives you the control over aperture and shutter speed and this are the main reasons to prefer it to a camera phone. Using this app you may create a sharp hyper focal photo or photo with the sharply defined subject and the blurred out of focus background.
Top Camera
Top Camera is one of the coolest camera applications for the iPhone. There's a low-res version to try it for free, in addition it has a very long list of extensions and its price is pretty modest – $2.99.
Crooked photos are prevented right off the bat with the on-screen level. Digital stabilizer can help you to take sharper photos within reducing camera shake. High Dynamic Range photos can be made with the help of HDR mode by capturing a series of three images. You have to hold the phone very still during shooting the photos series. Anyway it's much better than the built-in HDR mode in the iPhone. You even can make a long-exposure photos like light trails at night with a slow shutter mode.
Pano
If you like to shoot panoramas you can stop stitching together series of photos with some program as Windows Live Photo Gallery. Now you are allowed to create panoramas as easy as you can with your iPhone while shooting the photos. The process of making a panorama will be guided via Pano app for iPhone. An overlay of the previous photo is displayed via app and this allows you to see the previous photos to line up all of the following. Your iPhone creates and stores the complete vista in your Camera Roll, when all the photos in your panorama are made (up to 16 shots). You can even create a full 360-degree panorama. This amazing app costs just $1.99.
iStopMotion for iPad
There is a fun way to make stop-motion videos – iStopMotion for iPad. Within the front or rear iPad camera you can make series of photos using iStopMotion. To line up your previous frame with the next shot you can use an overlay. If you intend to capture a sequence of small movements, it is an amazing time saver for you.
Install the free iStopMotion Remote Camera application on your iPhone device, if you own both iPad and iPhone. It will let you control remotely the iPhone's camera and use iStopMotion for iPad to shoot your stop-motion video. These apps are not very expensive, but nevertheless iStopMotion for iPad costs $10.