I Want To develop for iOS, Where Should I Start?
by QArea Expert on October 8, 2014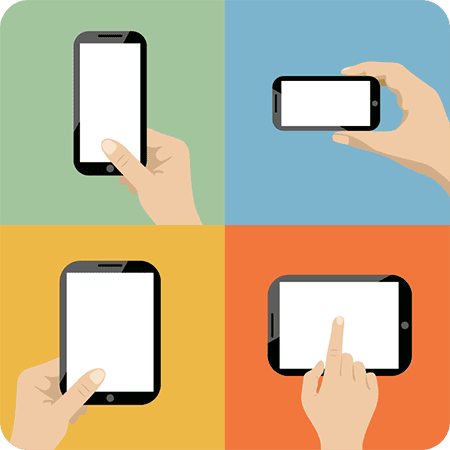 Reading Time:
2
minutes
What are your skills as for now?
Becoming a great iOS developer is quite promising by all means today. Many factors may have pushed you to this decision. The job is fun, well paid, prestigious to some extent, yes. And sill it is not at all as easy as it might seem. Even professional developers with years of experience behind shoulders are facing several obstacles when they are stepping on a path of iOS. On the other hand all that fun is not at all as scary as I've just described. It's just that iOS is a bit different from other OS's. It's unique. But iPhone application development is paying off for the spent effort.
So where to actually begin? With sorting out your knowledge of programming. There is no particular step 1 with iOS. There are multiple resources available, yes, but it may be a challenge to simply pick one to begin with. Here is what I mean:
If this is your very first programming experience I'd advise you to begin with gaining some basic programming skills with all the 'Hello World!' and stuff.
If you possess some programming skills yet are new to MAC the best way to begin is from learning some Cocoa, Objective–C and Developers tools.
If you've been working on MAC for a while now than basic iOS app creating is what you are now capable of.
And if you've already developed your first iOS app you would like to learn how to make it awesome with new cool features, looks, functional, etc.
If generally speaking you have a nice app idea and no programing skills it may be faster to simply hire a prepared iOS developer in order for the app to reach the market in shortest terms. But if you have a desire to learn the process and to be able of developing for iOS, well, keep on reading.
What about some programming?
What is Objective-C? It is an object-oriented language of programming that will allow you to create the best iOS apps you may come up with. It has lots of similarities with various other programming languages yet there are details that are making it stand out. There are some great materials that will help you learn it:
MacRumors is a nice forum where you will be able to get all the required aid and assistance. You have questions? It has answers.
Alex Clarke and Bert Altenberg wrote a nice book that will help you begin with Objective-C development as well. It's called 'BecomeAnXcoder'
And, of course, you will have to have some basics of Object-Oriented Programming which is a style that uses objects, classes, inheritance and methods as tools which make it different from other programing types.
The iOS SDK
A nice set of Objective-C libraries as well as tools is the iOS SDK. The SDK will allow you to develop for various i-devices. There will be an iOS simulator included and that is how you will be running the apps on a MAC. Besides you will need to purchase a MAC as all the tools are developed for it exclusively. You will also need to download the Xcode from the app store. Apple will charge you $4.99 for it. You will require it for developing iOS apps. The iOS SDK is included to your Xcode download.