World's Leading Mobile Developers Share Their Vision of the Future of Android App Design
by QArea Expert on August 22, 2016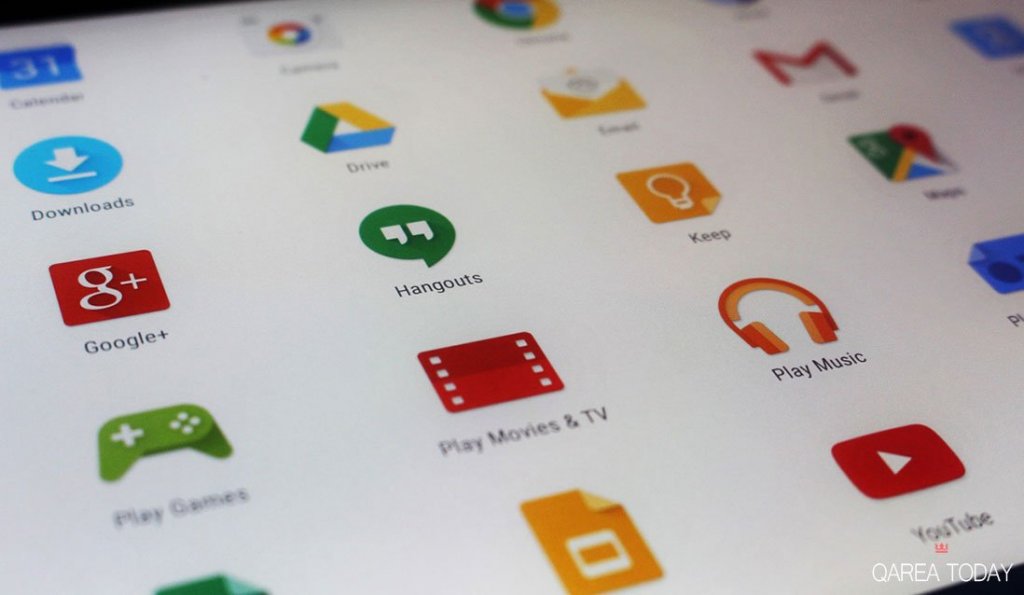 Reading Time:
5
minutes
Progress never stops and every single industry in the world evolves and changes its shape over the course of the years. Look around—the world that you know is transforming dynamically and constantly. The fast-paced nature of the technology evolution mesmerizes us and often prevents us from looking far into the future. However, there are some obvious and not-so-obvious aspects of the industry that can be analyzed. What do leading experts in our industry think about its future?
Simplification and standardization
Recently, we have been looking at the events surrounding Microsoft and its efforts to make Windows Mobile a viable choice for developers. While the overwhelming majority of developers still prefer to work with Android and iOS, Microsoft still wants to create a perfect environment for everyone. However, if you want to hire software developers who know Windows Mobile like the back of their hands, you'll have a difficult time of it.
One of the brightest developments for Microsoft is that Xamarin joined them. This open source solution that enables better cross-platform products to be developed for Windows Mobile is certainly a nice addition to the repertoire of WM developers. There are other interesting ideas and solutions that Microsoft has presented to us.
In just the first two weeks since Build alone, we helped nearly 3.5 times more developers get started building great apps with Xamarin than ever in our history as a company. […] We were able to show today the most streamlined mobile lifecycle available anywhere through our combined product lineup, including […] Visual Studio Team Services, HockeyApp, and Xamarin Test Cloud!
Nat Friedman, the Corporate Vice President of Microsoft, wrote in their corporate blog.
This is a good move from Microsoft. Their new mobile lifecycle looks simple enough to allow thousands of freelancers to start working with their OS. Hopefully, app development outsourcing for Windows Mobile will be trending at some point in the future. There is always some room for competition in the market.
Simplification and standardization look like the most important direction for the industry and Microsoft looks like a company that wants to be in the vanguard!
Clouds are the future
It is hard to underestimate how cloud technologies have affected our industry. Many people now associate the word cloud with the servers rather than with fluffy water masses flying in the sky. With so many IT processes being conveyed in the clouds, the direction of the industry is set in stone and won't change any time soon.
This year, cloud adoption continues to increase, […]" writes David Mitchell Smith, the expert of Gartner, "[…] not all new applications are intended for cloud deployment, but as organizations build up their private cloud environments, they will look to migrate their applications to the cloud.
We wholeheartedly agree with his opinion. There are two most definitive trends in our industry lately: augmented reality and the cloud. Both technologies change the world around us and affect the very way we live and interact with data. Data in general becomes more and more important and we have to focus on optimizing how we interact with it. Cloud is a natural answer to numerous issues related to data usage: it's fast, it's reliable, it's easy-to-use.
With the recent success of Amazon cloud services and the overall importance of this technology, many industry leaders have started to shift their attention towards the cloud. Recently, Ukrainian officials expressed their interest in creating a monstrous IT hub within the country. Some experts estimate that Ukraine may become the leader in IT "cloudsourcing" by the end of 2016.
While this may be an overambitious estimate, you can certainly hire software developers from Ukraine if you want to migrate some of your IT processes to the cloud. App development outsourcing in general is a key industry in Ukraine and you can reliably search for the best talent here. This will be especially important in the next couple of years, as the cloud infrastructure in the country improves constantly.
Check out these 4 amazing UX Design tricks for your app!
Keep it cross-platform
Millions of users want their applications to be accessible from multiple devices. At the same time, many modern applications are based on using APIs and social media with millions of users and all of them have different devices. In such a versatile world, standardization becomes a necessity. Unfortunately, we haven't reached the level of standardization that will allow us to make only one universal application that will simply work on multiple devices.
Cross-platform solutions require more effort and dedication. However, they pay back greatly. Rahul Kaul, the techno-expert, recently published a very interesting article where he explicitly focused on the importance of cross-platform development. This a pivotal point of interest for many modern developers. App development outsourcing will soon have to become versatile enough to offer only cross-platform solutions, as single-platform applications will be heavily outmatched by their cross-platform counterparts.
Offering mobile apps with an extra edge of cross-platform is the trend for developers at the moment. An app that is workable on all operating platforms has the scales tipped in its favor…
Rahul Kaul wrote in his article.
Rahul highlights 5 key benefits of using cross-platform:
Expanding the audience by addressing a larger amount of devices and, consequently, people.
Improving marketing options.
Having multiple app versions made by a single development team.
Working in a cross-platform environment and focusing on enhancing the app's core potential.
Lower prices of the product.
In Ukraine many professionals shift to developing mostly cross-platform solutions. While in general cross-platform development is more expensive compared to single-platform, the cost is still drastically lower than the cost of creating two separate applications. If you need to develop an app that will work on multiple devices, be sure to hire software developers from Ukraine. Chances are you will save a couple of bucks.
Conclusion
Many experts believe that the true future of mobile application development depends on the people who work in the industry. Talent creates opportunity. While innovating and creating new technologies is important, ensuring that there are passionate developers is pivotal.
Another big opinion out there is that Ukraine will be a powerhouse in the IT industry very soon. The country leads the whole Eastern European region in terms of IT expertise and is slowly making its way to the top of the world. Software developers from Ukraine are efficient specialists who are capable of creating engaging products. While the country struggles with many issues caused by war and internal conflicts, the future of their IT industry looks prosperous.
"The headlines look bad, but this is an exciting time for entrepreneurs! We are bullish about Ukraine!" said CEO of Horizon Capital, Lena Koszanny.
Hopefully, the future of this country is truly glorious. The competition will grow stale in the industry if countries like Ukraine, India, and China stop improving their infrastructures and start threatening the positions of the top dogs like the USA or UK. The future of mobile application development relies heavily on the success of IT hubs like Ukraine. Having a relatively cheap labor force is vital for many startups and Ukraine is the only country right now that can produce efficient yet reasonably priced specialists.