Mozilla and Samsung Will Collaborate to Create a Browser Engine of the Future
by QArea Expert on April 9, 2013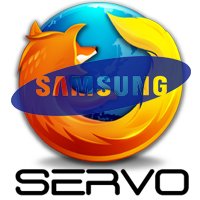 Reading Time:
2
minutes
Recently on Wednesday, April 3, Mozilla and Samsung have announced their intention to collaborate on a new highly innovative project. Mozilla-free software community and the Firefox browser developer have collaborated with Samsung Group to lead the development of "new generation" browser engine called Servo. The cornerstone of the upcoming browser is its new search engine, which has capabilities of massive parallel processing of multi-core processors and high exploiting power. And the other is a new programming language, Rust, that was built from scratch to be secure.
Browser will be built from ground up and the main goal of the project is to create an engine that would utilize benefits of fast, multicore, heterogeneous computer architectures and parallel processing systems, at the same considering security means. The engine will be written using experimental Rust programming language, which was created and still undergoes development and adjustment processes by Mozilla. The newest Rust 0.6 version has been released on April 3 this year. "This is an exciting step in the evolution of both projects that will allow us to start deeper research with Servo on mobile," Brendan Eich said.
Servo in first place is intended for devices with ARM processors, and Android platforms. Samsung, in particular, builds such devices. In 2013 Samsung has announced release of 8-core processor that is powered by ARM architecture.
Existing Mozilla products-Firefox browser and Firefox OS operation system are based on Gecko engine, and the company is not planning on rejecting it. Both of the projects Gecko and Servo will exist shoulder to shoulder.
The engine release dates won't be disclosed. Let's note that the Servo development process is started in 2012 and it is a part of main research projects of the company.