New Sweet from Google: Android 4.4 KitKat
by QArea Expert on December 9, 2013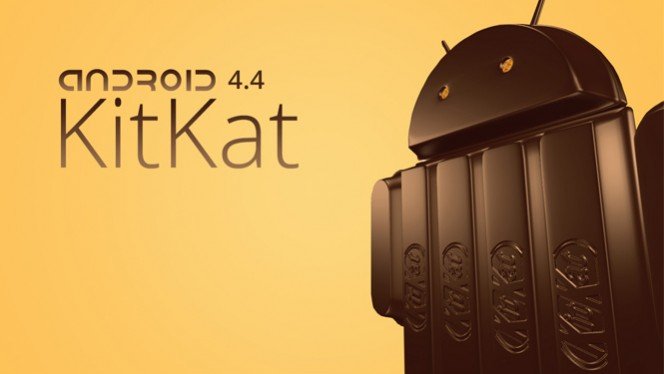 Reading Time:
2
minutes
On Halloween evening, October, 31, Google finally released its new OS update Android 4.4. Like all the previous versions it got a sweet name – KitKat, after the chocolate bar made by Nestle. It is already available on the new smartphone Nexus 5, which was presented the same day.

Though the update does not bring major changes, there are still significant improvements and innovations that are mostly about visual experience and deeper integration with Google. Let's take a look at them in more detail.
User interface changes
KitKat looks more fresh, clean and modern. The navigation bar and the status bar became transparent, icons and font look different, the white icons in the status bar no longer have blue accents. Opening the app launcher goes with new effects. Now wallpapers are full-screen and extend through the navigation buttons and notification tray.
Android 4.4. brings what Google names "immersive experience" which helps to focus on things you are doing right now. When you watch a movie, read a book or use some other product of android app development, the status bar and navigation buttons hide, allowing you to fully immerse yourself. Swiping the edge of the screen will bring those elements back.
New dialer
The phone app now has smart search and brings to the top people who you talk most often to. Also, you can search for contacts, places and businesses directly from the phone app, the results will be provided through a local listing from Google Apps. And when you get a call from a number not listed in your contacts, the caller ID function will look for matches through Google Maps and other services.
Hangouts instead of standard messaging
KitKat fully got rid of standard SMS and MMS and replaced them by unified Hangouts app, which, in addition, allows users to make video calls, send GIFs and share their location.
Deeper Google Now integration
Google Now becomes a smart voice-activated assistant available all the time by one swiping or saying "OK Google" when you are on the home screen. The assistant will search for information, get directions or even play a song.
Chromium WebView
The OS now includes a new WebView which is based on Chromium and supports many of Chrome features, HTML5, CSS3, and JavaScript.
Printing through Google Cloud Print
The Google Cloud service for printing allows you to print your documents and photos from your device via any printer which has a Google Play app or is connected to Google Cloud Print.
Among other features provided by Android KitKat are screen recording with a special utility included, full-screen album covers during music playing, higher multi-tasking speed and many other improvements. In addition, Google took a strategy of decreasing the needed resources to run the OS. Thus, the upgrade uses 16% less memory than Android Jelly Bean.
Google promises that users of Nexus 4, Nexus 7, Nexus 10, HTC One and Samsung Galaxy S4 will be able to experience Android KitKat on their devices in the coming weeks.