PHP Fog Clears the Way for LAMP as a Service
by QArea Expert on July 19, 2011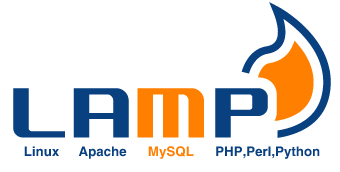 Reading Time:
2
minutes
The Linux, Apache, MySQL and PHP-based service layers caching, code version control, database scaling, load balancing and features lift up an Amazon Web Services foundation.
PHP Fog represents a platform-as-a-service offering which targets PHP-based applications. The PHP Fog service, near a handful of other up-to-date services, fills what presented a gap in the PaaS market, because the well-known PaaS offerings target other languages, mainly Ruby, Python and Java.
The service that became openly available this May, load balancing, layers caching, code version control and database scaling features atop the foundation Amazon Web Services that the service choose its underlying infrastructure.
The service provides elasticity by means of enabling consumers to spin up majority of Amazon Elastic Cloud 2 (EC2) instances to service customer PHP applications from a load balancer. However this scaling does not happen automatically – consumers have to scale the number of active servers manually up or down, via the PHP Fog Web console.
Every subscriber cloud receives its own set of Elastic Cloud 2 instances, together with MySQL database service supplied from multitenant, scalable MySQL instances. For everyone who would prefer instances of MySQL, PHP Fog supports the usage of separate Amazon Relational Database Service instances.
Programmers cooperate with PHP Fog utilizing the allotted version control system Git.
The service involves a few of "jumpstart" templates for bring up and run with popular apps and frameworks. These templates empower developers to bring up and run fast with Joomla and Drupal, WordPress, Mediawiki, SugarCRM as well as with Zend Framework, CakePHP and some other PHP-based frameworks.
The first service tier of PHP Fog, named the silver cloud is based on instances of micro-sized EC2, may be utilized to store up to 10 individual applications and cost $29 per server monthly. Per day pricing is prorated, so a user may choose to scale up or down as required and pay correspondingly.
PHP Fog provides 2 additional tiers: platinum and gold. The platinum tier is based on big-sized EC2 instances, and supports 125 applications and costs $249 per server monthly. The gold level is based on smaill-sized EC2 instances, and supports 30 apps at a time and costs $79 per server monthly.
There is as well a shared, free cloud option that supports 1 application, provides no extra server scaling and has to be upgraded to a paid tier after 6 months. The free tier is still worth checking out for those who are interested in testing the service.