QArea launches the second wave of QA Trainee Educational Program
by QArea Team on December 4, 2017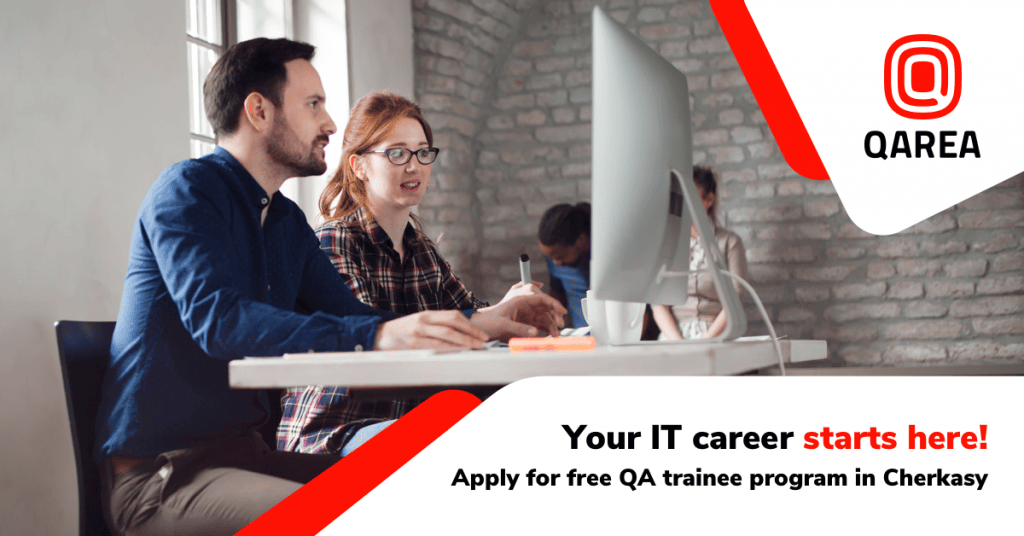 Reading Time:
2
minutes
QArea, an outsourcing software development and QA company,  announces the educational QA program in Cherkasy. Young, technically savvy people without experience will learn all the peculiarities of testing and will have an opportunity to become Quality Assurance engineers. The program itself is totally free, which differs our company from the others.
Why we arrange this software testing course?
QArea is an outsourcing software development company with 18 years of experience in QA and software testing.
Ukraine has Kyiv, Kharkiv, Lviv, and Dnipro as the main tech hubs, and we believe there's so much more to it. People with great potential are all over the country and we want to help them reach their destination by widening IT ecosystem and growing deeper into the regions.
After we did such studying program for the first time, the group studied so good that we decided to hire all of the trainees, who now work with us as testing engineers. The second launch is expected to be as fruitful.
QArea QA team aims to help IT field to grow in number of young professionals it engages. This is why our company opens its doors not only for the qualified experts but also for the newbies who are passionate about technologies. The candidates won't be required to have any IT experience, education, or specific knowledge. They will gain all of that here, with our certified QA mentors.
About QA Training
Candidates will be studying full-time for 3 weeks. We believe learning is more effective in action, that's why the group of 6 people maximum will be provided with real practical knowledge rather than with a hollow theory. They will also be given an opportunity to stay and work in QArea after they successfully complete their studies, pass the final test and the interview.
We are excited for the program to start and are ready to help young professionals make their IT career! So if you want to, but don't have any experience – come to us. We will teach you and the best ones will be provided with a job as testing engineers!