QArea Visit to Israel: 'Very Successful!
by QArea Team on May 6, 2008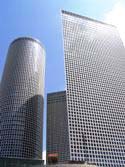 Reading Time:
2
minutes
During its visit to Israel the delegation of QArea has conducted a number of meetings with potential partners and explained the essence of new QA/QC services.
"Very successful!" this is the opinion of Max Garkavtsev, Founder of QArea, about his recent visit to Israel. A large number of negotiations with potential partners and effective presentation of the new QArea services confirm such a statement.
The recession in the USA, economic issues in some other countries, as well as the latest tendencies in IT outsourcing (e.g., vendors diversification ("Don't put your outsourcing eggs all in one basket")) compel companies to decrease their IT expenditure and at the same time to find new ways to get all what they paid for from their outsourcing vendors.
That is why during the meetings with prospects and potential representatives a special emphasis was made on explanation of new services, in particular, QA/QC support for technology and software companies which outsource software development to offshore or nearshore vendors.
"The experience of many companies proves that independent software testing is repaid a hundredfold, " stated Max Garkavtsev. "The point is that independent testing is not only about software quality. It is very important that independent software testing is also about right managerial decisions and strong mitigation of outsourcing risks."
These services are provided by one of the main QArea divisions BugHuntress QA Lab. BugHuntress QA Lab has been operating in the software testing services market for 7 years. As an independent software testing provider, BugHuntress QA Lab has helped its customers to avoid lots of troubles, e.g., to refund essential sum of money spent on failed outsourcing projects.
"Independent software testing, as same as insurance, doesn't mean that you don't trust your service provider. It just reflects the reality of life with lots of people involved in the process. But in fact, independent software testing gives you much more than insurance because QC not only can help to mitigate problem consequences but also timely alert you to forthcoming dangers and assist to prevent them," says Max Garkavtsev.
Israeli partners expressed a genuine interest in QArea services. QArea is intending to expand these contacts.
Check out our related articles:
QArea .net Experts At Windows Marketplace Conference
QArea Team Visited The Javazone Conference In Oslo
QArea Visited Opensuse 2013 Conference To Gain The Best Experience!