Replicator 2: the Most Advanced Desktop 3D-Printer
by QArea Expert on September 25, 2012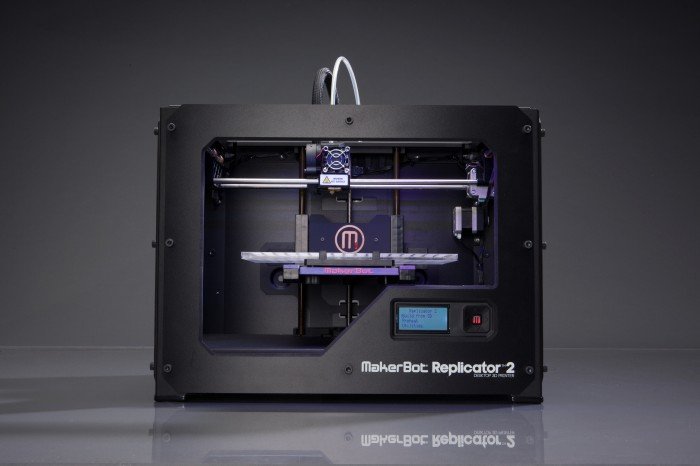 Reading Time:
2
minutes
According to Marker Industries Company, if you are an engineer, an industrial designer, researcher or just somebody who loves to make beautiful things, the MakerBot Replicated 2 desktop 3D-printer is for you.
MakerBot Industries Company announced a new generation of its famous 3D-printer. Replicator 2 Model is much better than the previous one. The volume of the buildings in a MakerBot Replicated 2 desktop 3D-printer is over 37% bigger than it was for original MakerBot. That means more space for your ideas. This printer was optimized to use the new build plastic material – PLA Filament. With this material you can build huge 3D complex things.
Replicator 2 is like a large microwave oven by its size, so it can be placed at the computer. $ 2199 is a price per the model is at the company store in Manhattan, as well as the price on the website. Printer works with Windows XP and 7, Mac OS X and Ubuntu.
Unfortunately, after Replicator 2 release the company decided renounced Open Source. Josef Prusa, a leading developer of the basis for the first version of the Replicator – RepRap 3D-printer, extremely indignant that they abandon open source, 'They had got about $ 10 million investments and things started changing. More recently, they released an open clone "replicator" on the Kickstarter, and now took all my designs with Thingiverse, compiled in one package and shut it down '. In coming days he intends to remove from Thingiverse all his works aiming to no one could use them. He also calls for it rest of the developers.
It should be noted that the Czech engineer Josef Pruca is a true fan of Open Hardware motion, he even made a tattoo on his arm with the logo of Open Hardware Foundation.
According to Joseph Prus, MakerBot company not just hides the printer design, but also released a closed-source 3D-editor MakerWare. But earlier they had used the Skeinforge which had been created by Brazilian programmer, who even never had a 3D-printer.