Sauce Labs presents a Selenium Builder
by QArea Team on December 8, 2011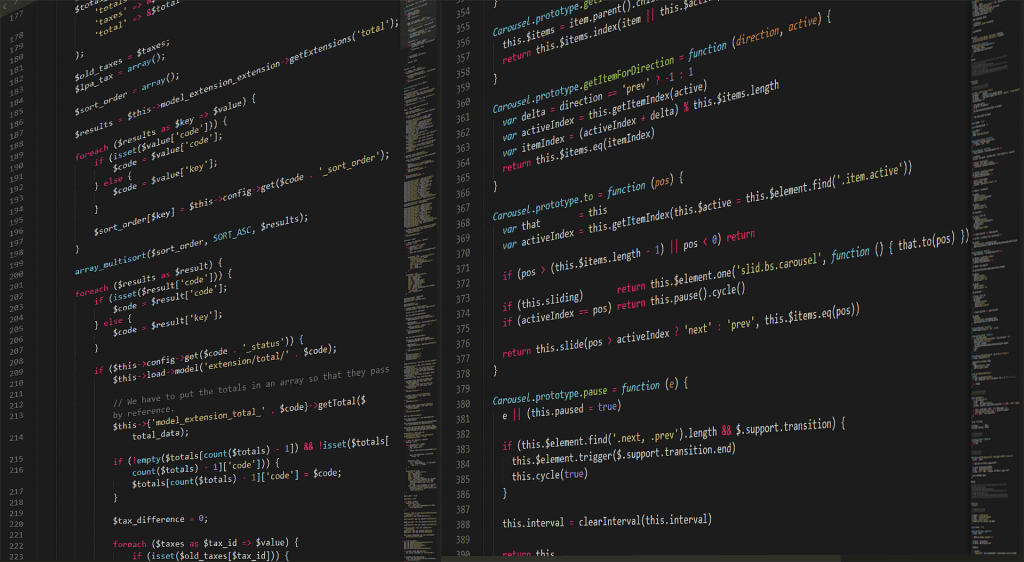 Reading Time:
4
minutes
On 31 of March, 2011 Sauce Labs has employed its own covert sauce to test construction of Selenium. Today Sauce Builder has been released; it is the summit of collaboration among the creators of the Selenium-focused and the Windmill Web test framework Sauce Labs team. The arising Web application test development environment presents a modernized experience where it is not required knowledge of Selenium coding.
Sauce Labs chief executive software, Jason Huggins stated that Sauce Builder went out from the merging of work from a now-extinct testing project also known as Go Test It and Windmill's Adam Christian project. (At present Christian works at Sauce Labs).
As Huggins said Go Test It was significantly a stronger version of Windmill, and Christian's work included creating of an easy-to-use IDE for making Windmill tests. And after great work in this direction it was born Sauce Builder.
Huggins also added that this open-source project takes the best ideas of Go Test It and Windmill and employs them to Selenium. He stated that it is a departure from the present standard tool of test-creation, Selenium IDE.
Huggins also said that Selenium IDE was very Firefox-only, very XUL-specific. A general request was for Internet Explorer support. The IDE project had a complete rewrite, it was so Firefox-specific.
XUL is the movement away from the UI Firefox-specific language; it will allow Sauce Builder to enlarge its capacities to more browsers, according to Huggins. It is too early to deliver Sauce Builder such honorific title of Selenium IDE 2.0 even with this on the road map.
He said that they would like it to be Selenium Builder, but they don't want to be so self-confident. They also added that they would like it is taken as Selenium IDE 2.0. unless it will still be out there.
Ease of use is another focus of Sauce Builder. Huggins stated that it is aimed at developers who don't know in what way to write by hand Selenium tests.
Higgins said that half of the Selenium community knows Selenium only through the IDE. There are indeed geek developers (writing tests) with Java, Ruby or Python, and that is talking to us via the API. It is great but the other half of the community is served by Builder. He said that Sauce Builder may export texts on those languages as well.
Selenium 2.0 unites with WebDriver
WebDriver and Selenium are nearly one after a year and a half. These two projects will unite to create Selenium 2.0, that represents the open-source cross-browser Web testing framework. The results of this union will allow present Selenium users more suppleness for their tests, meanwhile remaining backwards are compatible. At the end of 2010 Selenium 2.0 entered beta. Creator of WebDriver, Simon Stewart clarified the merger in an e-mail to the two communities on August 2009. He asked what has been the reason of the project merging. And the answer is next one: it is partly due to WebDriver addresses several defects in Selenium (with the opportunity to leave out the JS sandbox, for instance and they have got an excellent API), partly due to the main contributors of Selenium and he felt that was the best way to present users the best probable framework.
WebDriver deploys browser-native control mechanisms to implement its tests, most likely than rely only on JavaScript, as Selenium. WebDriver reveals as an extension in Firefox and utilizes the automation controls of Internet Explorer, effecting in a more versatile testing tool as to Selenium. As Selenium is written in JavaScript it is obliged to browser security models and correspondingly limited in its capability to really test applications without any restrictions.
Initially Jason Huggins got moving with Selenium at Google; there he controlled the internal Selenium testing cloud of the search firm. Then he left Google and set up Sauce Labs, a firm that trades access to its own Selenium testing cloud. He told that at first version 2.0 will provide support for iOS and Android. The support for two mobile devices will appear owing to WebDriver: these devices are supported by means of browser plug-ins. Users will have the opportunity to run tests easily on an actual handset, or inside an emulated mobile browser environment, functions of the plug-in in both scenarios.
But Huggins said that there is still one significant problem for users of Selenium remains – supporting great numbers of tests that may result in long build times. He said that they are kind of had a good accident, and they intended to solve the problem №1, the Selenium tests take too long. The first problem is it is rather hard to set up and when it is set up, it takes much time for tests.
That happy accident was revealing that the other, in fact bigger problem was maintenance and setup of a test lab. For instance you have 100 computers and you put Internet Explorer on 50, then it is released a new version of Firefox, if you are a lab manager will you go through the purchase process to obtain more Firefox computers? To stay in place becomes this full-time job. Add to this the fact that all browser vendors are competing to the bottom, as Google Chrome provide releases every day. If you take a position of that QA guy, you are tightly precipitated.
Toward this end test cloud of Sauce Labs record videos of unsuccessful tests and offers them to developers only at the end of the run. He also added that deploying an automated cloud of test systems of Selenium may accelerate build times through expansion tests over multitude machines.
Huggins stated that Selenium 2.0 will be a main benefit for testers who used to handle the previous version. It is a great deal of handle Selenium 2.0 is concentrated on maintaining compatibility with 1.0 version, thus present tests won't have to be rewritten.