Software Tools That Can Make Your Life Easier
by QArea Expert on April 20, 2012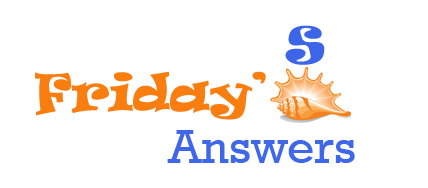 Reading Time:
3
minutes
Organization of all your tasks is the key to success, but don't bother if you have not so great photographic memory. You can get in order all the scattered things in your life with the help of  the right software on your PC. The personal organizer software market is very large; if the famous brands in the business have not satisfied your needs, many of not so well-known applications may offer you solutions that will fit your needs.
Cute Reminder
Dozens of small tasks to accomplish are typically included in a busy day; huge desktop applications are too much for these tasks, but a small reminder application with a small footprint can help you enormously. Cute Reminder software meets this tasks. To add reminders to its inner calendar you use a simplified access panel. Its tactful alarm reminds you of events and tasks without distracting you from other work. You can connect reminders to web pages, files and virtual sticky notes. It runs excetionally on Windows 7 computers. Cute Reminder comes in Personal, Professional and Enterprise Editions ranging respectively from $30 to $60, but you can try it thanks to a 30-day free-trial download.
Google Calendar
A free calendar application is provided by Google, it is accessible from any Web browser, you have  nothing to install, it's not limited with one machine and there is no CDs to lose. You can set reminder alarms, set up appointments,  view your schedule as an agenda list and search through events. You can optionally share with colleagues, friends and family multiple calendars, which are supported by the application. It is synchronized with Blackberry smartphones, desktop appointment calendars in Microsoft's Outlook and Apple's iCal and make automatical back up of your important information.
HanDbase
Huge companies have complicated database servers to track inventory, customer data and shipments. You probably don't need the complexity or expense of a large databases, while they are handy. DDH Software's HanDbase fills an significant niche for organizing information. As a personal database it provides you the freedom to make your own databases and create it is a pretty simple task. It is very convenient to work with your information from whenever you are, because HanDbase works on mobile devices. You organize and create names for data fields  into visual data entry forms with HanDbase. There is a free access from DDH Software to thousands of HanDbase templates, which can help to save your time. The software supports Blackberry, iOS, Android and several other mobile platforms. You can  purchase the full edition for about $10 or download a free-trial version.
Evernote
Evernote  is a note manager from Evernote's Corporation. It is organizing tool that runs on Mac OSX, Windows 7 as well as desktops as Windows Phone 7 mobile, iOS, Blackberry, Android  devices. The software has Web-based and desktop components that operate together, providing you with collaboration and  sharing with others. Evernote acts as note database,  which stores pages containing text, fragments or whole web pages, voice memos or photos. You can add notes to different categories, attach data files to them and sort them into folders. After saving notes, you can search easily through your Evernote database. Evernote exists in paid and free forms; the free version displays advertisements and associated web pages on the desktop. The premium version's annual subscription costs $45.