Solving 5 UI Issues for Novice Users
by QArea Expert on January 14, 2014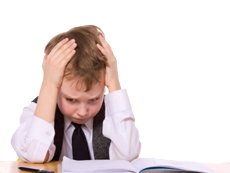 Reading Time:
2
minutes
It seems that while building user interface designers often forget that the audience of their website will consist of a wide range of people of different age, occupation and level of computer literacy.
To help web designers make their sites friendly for everybody, let's consider 5 common UI issues about novice users and the ways to address them.
1. They use a different browser.
If the majority of your customers use another or older browser to visit your site, they normally blame their bad experience on your site and its design rather than the browser. So make sure to optimize it for all popular browsers.
2. They don't know most websites' capabilities.
You have to constantly reassure your users that they are doing everything correctly throughout the process. To instruct visitors about how to exactly accomplish what they want, use wording and visual cues.
3. They don't understand iconography.
The usage of icons is really handy as it is easy to use, guarantees IU size, avoid about running text on a tool bar and translation issues. But all their uses fail if novice users can't figure them out. For this matter, it's advisable to utilize descriptive labels along the icons in order to teach users their meaning.
4. They are not power users.
It would be really wonderful to have only power users as your audience, but the reality is that you don't. So it's useless to assume they know all the modern features you incorporate in your web design. Here your duty is to teach them to do things they want faster without driving new users away.
5. They just want to feel comfortable.
This issue gains more importance at the time you redesigning a website having loyal users, because drastic interface changes would mean that all your novice Internet users have to relearn all menus and links and are likely to get frustrated and losing interest in your site. So it's highly recommended that you keep most old elements in their places and maintain an overall familiar image.
Novice users complement a significant part of web audience and should not be neglected. If they like to be part of your great web projects, it's your duty to make their user experience as pleasant as every other user's.