Some news and facts from leading Development Companies
by QArea Expert on November 12, 2011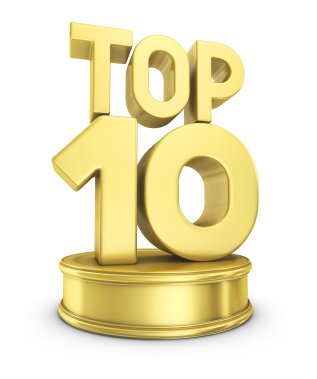 Reading Time:
2
minutes
There are many different iPhone App Development Companies in the world. Here are the best-ten of them:
Y Media Labs, USA, California – the first place.
Fun and Mobile, Poland – the second one.
Applico, USA, New York – takes the third.
Mobisoft Infotech, USA, Texas – comes on the forth.
Sourcebits Technologies, India – stand on fifth.
Alcomi Inc., Ukraine – sixth place.
Punchkick Interactive Inc., USA, Illinois – here on the seventh.
Mindfire Solutions, USA, California – is the eighth of our chart.
Intellectsoft LTD, United Kingdom – comes on ninth.
Pervasent, USA, California – the last but not the least.
These companies are teams comprised of specialists. There work is connected with the world's leading technologies and design companies. All of them specialize in iPhone Application Development. The methodology of their work is pretty alike, despite the difference of their locations; the main stages are described below:
Project Initiation – penetrating in business case, team involved, roles, sponsors and discovery process,
Project Planning – creating document required for the product (PRD), to define exact sweep of work, characteristics, presumptions, technical backup etc.
Project Management – working out project plan, weighing dos and don'ts, managing risk control and cost agreements.
Project Competition – review with Client.
As it can be seen, the process of creation new soft is complicated, but always interesting, because the result fully depends on it.
Could other software platforms be also competitive, taking Professional Android Developers for instant? Nowadays Android app development is also very popular, so Professional Android Developers: Why you choose us?
There is a big amount of Android developers, but only few of them are able to create qualitatively and unique. It means that most productive firms admit only verified, professional developers with full references currently on hand software. Last time Android programmers should be provided with modern technologies motivated with project goals. These partials ensure customers that they are working with the right people.
But the most important quality is the ability of saving Client's time of sorting through profiles, verifying data and negotiating their Android application with more programmers than demanded, because as we all know time is money.
One more service, which deserves the attention, is Drupal Development Company. This project acts as a supplier of products and services for broadcasting media. Drupal connect worked-out and textured the efficiency for enable users to create soft (media) and sell it out to other users.
The ability of Drupal to trans-code the basic video format into the H.264 widens its working sphere. Because trans-coding is very CPU intensive, Drupal wrote special custom modules to deport the uploaded movies to the Cloud service. Next to save on free space, after the video has been finally trans-coded, Drupal Project then built custom modular unit to store the trans-coded movies, MP3s, Data, and Graphics on Amazon.