Tech Blogs Every CTO Should Follow
by QArea Team on November 1, 2017
Reading Time:
5
minutes
Living in a fast pace, we all are looking for brief and insightful sources of information. To save the precious time, we prefer 140 characters tweets, newsletters from the Hustle (your smart friend sending an email with tech and business news you need to know, as they described themselves) and Facebook shares of whom we trust and respect. That is why reading tweets from opinion leaders and insightful IT blogs is definitely an optimal activity to hold our hand on a pulse of the world of technologies.
How Can Reading Tech Blogs Contribute to IT Executive's Work
Once the executives, including CTOs, are all about how to use technology to perfect communication and do business smarter, we are sure they should be always in a trend of the latest IT news. So, the following handpicked blog list could be helpful to expand the expertise not only in enterprise software development and tech solutions for SMEs but in setting a technological direction of the company, managing IT projects and teams.
In addition to the scan reading of Paul Graham's blog, Reddit, Medium or Hacker News every morning or looking through newsletters from Y Combinator, every professional has his own favorites – essayists, bloggers, some Facebook feeds or Twitter personalities. So do we!
Who to Follow to Stay Up-to-date in the Tech Word
Andrew McAfee
Our list will not be totally about the most well-known ones. But we do recommend Andrew McAfee because he gives a lot of analytical info considering IT and business intersections. Following him, you will be aware of custom software development news and common trends (he is curious about IT impact).
Follow: @amcafee | Read the blog: andrewmcafee.org/blog
Chirag Mehta
As a SAP employee (a design thinker, as stated in his Twitter profile), Mehta involves his followers into comprehensive reading about startups and cloud services. He calls himself a Googler, and focuses on such progressive tech aspects as AI and machine learning. All these issues are of great interest for CTOs and other IT executives.
Follow: @chirag_mehta | Read the blog: cloudcomputing.blogspot.com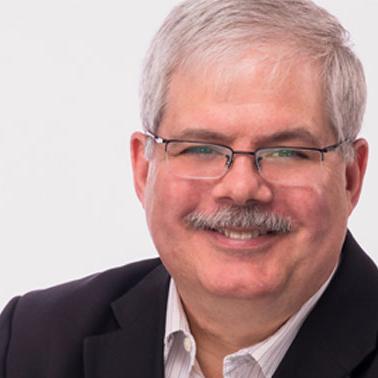 Rich Miller
Giving respect to the fact that net development and programming for businesses are popular topics to know about, Rich Miller is definitely worth following. He shares his knowledge about data centers managing, which is also one of IT leaders' priorities.
Follow: @datacenter | Read the blog: datacenterknowledge.com
Chris Hoff
This tech blog is a mix of humor and expert view on security, virtualization, and cloud computing. He calls himself a technosopher and security enthusiast. His feed contains an amazing humor as well as valuable information.
Follow: @beaker | Read the blog: rationalsurvivability.com/blog
Dieter De Mesmaeker
Mesmaeker is CTO at @Datacamp, and reading his community tweets you will always stay up-to-date with the latest interactive learning news, be aware of the variety of courses for your staff, and know where to join live coding sessions.
Follow: @DataCamp | Read the blog: https://www.datacamp.com/community/blog
Kevin Henrikson
Henrikson is a great technological enthusiast and a co-founder of Acompli. His feed is a must for those striving for the best mix of IT management tips and actionable advice for everyday tech executive work.
Follow: @KevinHenrikson | Read the blog: http://kevinhenrikson.com/
Mattan Griffel
Griffel introduces his followers to a range of tech-related topics even earlier than they are covered by the mainstream media. His thoughtful analytical posts give a chance to foresee how the particular event can probably impact on the industry.
Follow: @mattangriffel | Read the blog: https://medium.com/@mattangriffel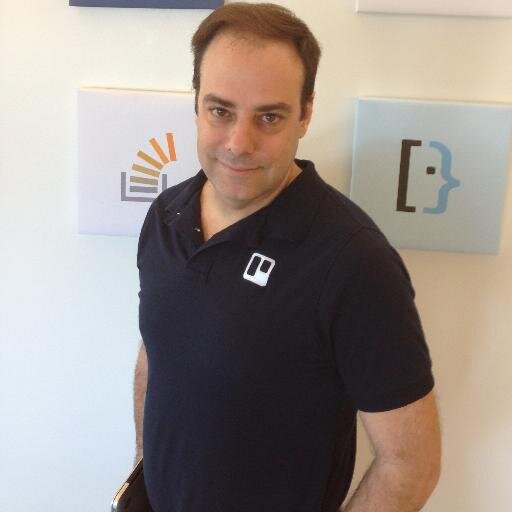 Joel Spolsky
Co-founder of Stack Overflow and Fog Creek Software, a New York development company that created Trello (among many other), arranged his personal blog to share the pieces of advice on writing a code and managing tech enterprise. As for us, one of the best highlights is Things You Should Never Do.
Follow: @spolsky | Read the blog: https://www.joelonsoftware.com/
Chris Curran
Curran is the author of the online blog with a loud name – CIO dashboard. It is a melting pot of insights for IT leaders and the platform for other contributors to share their views on tech problems.
Follow: @ciodashboard | Read the blog: http://www.ciodashboard.com/
The most valuable thing about all the personal feeds listed above is that they comprise news and trends as well as bits of advice and opinions from experienced IT leaders. These readings will definitely prompt you to learn more and boost your tech awareness.
Selective IT Blog Focus
It is hard to argue that in today's world of informational overload, dealing directly is always beneficial. And this works everywhere: once you are dealing with the information directly, you perceive it, digest and analyze it much more efficiently.
Not to be overloaded and lost in the informational ocean, you should be selective and surrounded only by those who contribute to your development (either colleagues or web development company experts), who are able to share useful tech insights to you as well. Sometimes a friendly chat during the coffee break could contribute to your CTO's vision greater that hundreds of pages you have read. Moreover, these pages lead to nowhere unless they are proved by really sophisticated expert view our company is always ready to provide. Contact us to know about the ways to upgrade your business expertise in IT industry.
---
Check out our related articles:
51 Automated Testing Experts You Should Keep Your Eye On Always!
10 Mind-Blowing Statistics Involving Content Marketing (Infographics)