The Importance of Mobile Optimization
by QArea Expert on September 21, 2011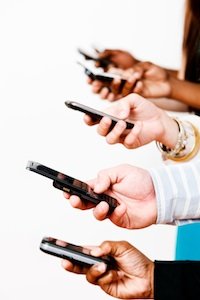 Reading Time:
2
minutes
According to Forrester Research U.S. Online retail sales increased 12, 6% to gain $176, billion in 2010 and are supposed to keep on growing at a 10% compound each year growth rate from 2010 to 2015. Among the cited factors as driving this growth is omnipresent connectivity to the web.
Moreover this connectivity is by means of devices such as tablets, smarth phones and game consoles. Marketers are much more innovate at driving e-commerce sales. Thanks to daily deals and flash-sales, flash crowds are being driven to e-commerce outlets. There are such leaders as LivingSocial, Groupon and Yellow Pages' Deal of the Day in this arena.
Because businesses become more dependent on revenue of e-commerce and as this revenue is generally produced on connected mobile devices, attention is appealing to assisting deliver a browsing as well experience of purchase which is on par with the one supplied on a PC. Users suspect performance to be equitable.
The research that have been conducted by Harris interactive and it was commissioned by Tealeaf Technologies displayed that 85% of clients hope the experience on mobile devices to be better or equal to online deploying a desktop computer or laptop. The time is suitable to be concentrating on optimizing the mobile experience.
AT&T Digital Media Solutions recently have launched a host of services made to optimize the websites and applications performance on mobile devices. These services will be at the forthcoming eTail East from August 8-11 in Boston.
At this event there will be presenting at a luncheon with the topic "The challenges of providing an optimized experience on e-commerce platforms – starting from WANs to Mobile Networks".
The topics which are to be addressed involve the following:
Online customer experience aligning with business and brand performance
A personalized experience delivering
Surmountiing the challenges of mobile handset type extension
Empowering mobile connectivity is obvious to network performance.