To Fix PDF Vulnerabilities Apple Releases iOS updates
by QArea Expert on July 20, 2011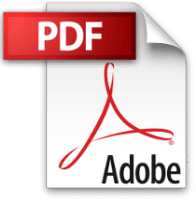 Reading Time:
< 1
minute

Last week after the report from the German government concerning PDF-related security vulnerabilities in MobileSafari, Apple has intensified its efforts. On Friday the company released updates for all iOS devices which solve the problem. These updates are advised for all Apple's mobile devices users.
Nevertheless they both fix the identical three vulnerabilities, this patch goes in 2 versions, owing to the various flavours of the iPhone 4. Users of the iPad and iPad 2 get iOS 4.3.4, the 3d and 4th-generation iPod touch, the iPhone 4 (GSM model) and the iPhone 3GS, consumers of the CDMA model of the iPhone 4 receive iOS 4.2.9. 
The addressed to the updates issues involves the aforementioned PDF problem within CoreGraphics framework of Apple that utilizes FreeType's TrueType and Type 1 fonts to implement malicious code and alteration problem within the framework of IOMobileFrameBuffer that may allow code to accidently gain system privileges by positioning as the user. The exploits that are PDF-related were being used as well in the latest method of jailbreak for iOS devices, a process which can be implemented by means of the jailbreakme.com website, now the patch of Apple reportedly disables this method.
These updates may be downloaded by plugging in your corresponding iOS device and checking for updates in iTunes, if you want to know more about the security fixes in question, you may examine knowledge base documents of Apple on the updates, that are linked above.