Top 3 Free Tools for Troubleshooting Onsite SEO Issues
by QArea Expert on February 21, 2014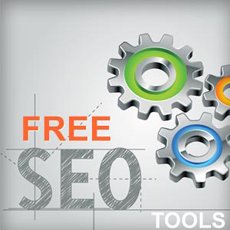 Reading Time:
2
minutes
In SEO practice no one is proof against sudden troubles with the site like an unexpected fall of organic search traffic or keyword rankings. Such problems always require a quick reaction and any SEO specialist needs to be aware of tools for troubleshooting onsite issues. There quite a lot of tools available for free which allow to analyze the situation and identify the occurred problems and find solutions to them. Here is a review of three most popular SEO tools that can be successfully utilized for troubleshooting.
Google Webmaster Tools
This is a priceless tool for both webmasters and SEO specialists. It provides data on the overall website's health and shows the issues that have a bad impact on organic search. You are able to see a list of recent alerts for the site managed under your Google account.  By clicking "View details" you will get more information on identified issues and also a list of recommended actions. You can access the reports on Crawl Stats, Fetch as Google, Blocked URLs, Index Status and Malware in "Health" section.
The Crawl Stats report is helpful in troubleshooting and shows URLs that return errors and a timeline of total amount of errors found every day. It helps to identify the day when things went wrong and figure out the changes that led to the current problem. The Index Status report is also useful when traffic or keyword rankings suddenly decrease.
Screaming Frog SEO Spider Tool
The Screaming Frog is a free desktop program that allows to run a crawl of the website in order to understand what search engines find when their spiders crawl the site. The result you get is a big amount of data including server errors, broken internal and external links, duplicate content etc.
Screaming Frog is easy to use just by entering the URL and clicking "Start". Information you get it segmented to different tabs such as "Internal", "External", "Page Titles" and "Meta Descriptions", so that it was easy to find errors and fix them immediately. You can run Screaming Frog not only in case of troubles but to make sure there are no issues that can lead to decrease of site performance, for instance, once a month.
BrowSEO Spider Simulator
BrowSEO is useful for looking at each page of a website as viewed by search engine spiders. It helps to identify situations when you have a great useful content on your page but search engines don't give it any credit. This might cause the drop of organic search traffic.
For running BrowSEO simply input the URL of a page and click "Browse". You will get two columns in return. The left column shows how the each element of page is viewed by search engine spiders. And the right column provides information about the elements such as server response, meta tags, character and word counts etc. By comparing the spider simulation of the page to the actual version of the page you can identify if there is any important content invisible to spiders. You could have lost organic search performance if this content was not seen and credited for its high value for users.
One more useful feature of BrowSEO for troubleshooting is a "Check for Cloaking-Attempt". It helps to discover the inadvertent cloaking existing on the page which can cause search engine penalties.
You may also like: