Do Vicious Web Design Abominations Haunt Your Website?
by QArea Developer on October 31, 2016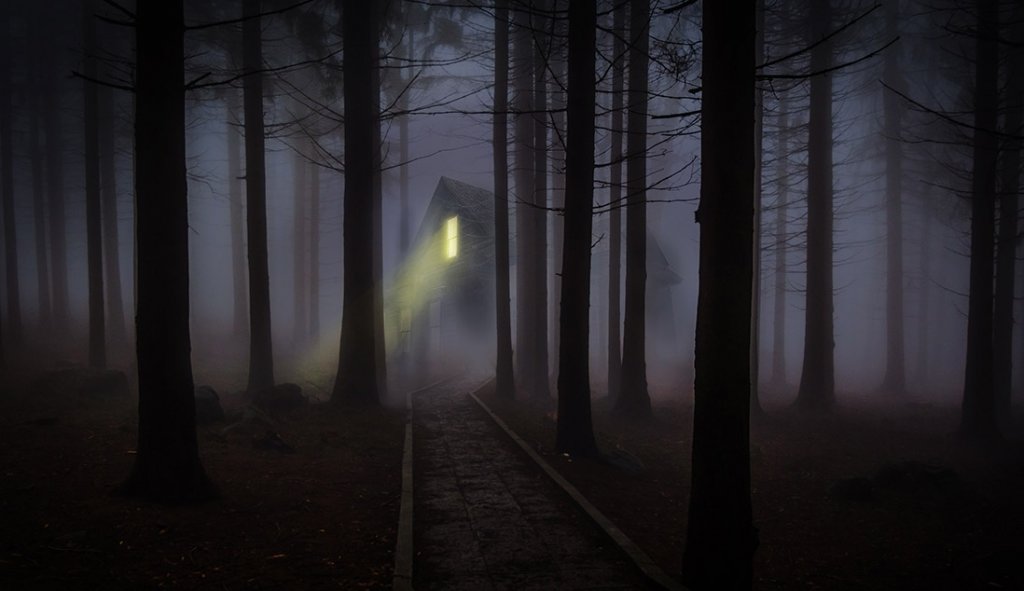 Today's Halloween, the moon shines so bright,
But need your site visitors die of pure fright?
All Hallows Eve is truly a magical holiday. Goblins, witches, zombies, as well as way too many Deadpools and Harley Quins rule the parade. People can dress up as ghost and creeps to scout for fun and candy for tonight is the ultimate fright night.
This time of the year people literally beg for a decent scare. We love haunted mansions, scary movies, abandoned cabins in the woods right now. But do you know what will happen tomorrow after dusk? Things will get back to normal.
Yep, we love a vicious spook if it only lasts for so long. Jacks are back in the box as soon as an alarm clock rings on the 1st of November. Pumpkins are trashed, decorations are swiped clean until next year. It's like Halloween never happened.
Mankind is genuinely not prepared for constant haunts. So why fill your website with long-dead design ideas?
The digital graveyard
The Internet evolves. New hardware power and speed of connections have allowed an entire community of designers as well as front-end developers to progress with insane ideas. We live in a world that's both flat and responsive. Your site visitors expect the same from you.
People don't want to be frightened with hideous animations or sparkly clips when they are shopping online. Nobody cares about poorly designed sliders while researching for a business to work with.
Your corporate or business website and even your personal blog is your digital face. You can't afford for it to be haunted with nasty spooks that, when on screen, literally look like they've been raised from the dead.
Don't transform your online presence into a digital graveyard!
Top 5 outdated web design ghosts, ghouls and trolls you must get rid off today!
"Argh, kill it! Kill it with fire!" – are the exact words users exclaim while scared to their bones with five abominations from the following list. Your job is to ensure none of the ghouls haunt your site or else…
Or else you might lose some reputation as well as prosperous leads and potential clients. You don't want that, do you?
Then put on your Van Helsing hat, arm yourself with a crossbow and proceed with your hunt. Here are the vicious targets we will be dealing with this Halloween!
Stock photos. People should have learned by now that their unique message can't be transferred through commonly used visuals. Cheesy, unrealistic smiles on doll-like people freak visitors out and damage your reputation. Additionally, stock picks are usually quite heavy and most of them obliterate load speed of hosting pages. If you are expecting a person to wait for something that doesn't even represent your brand to load – what are the reasons for that visitor to stay invested in your product?
Massive chunks of untidy text. Long texts actually scare people away. Nobody wants to go through an entire textbook online. Especially if the textbook is overly SEO optimized for search engines, not people. Keyword after keyword you are gaining more traffic, while losing conversions. Stop, reconsider your brand's message, and make it short and sweet.
A lot of Flash. Flash is already dying in agony. Don't prologue its torture. Flash animations don't look as cool as you might believe, they obliterate load speed, are not supported by mobile devices and are pointless in the eyes of Google's search bots. So why keep them?
Pop ups that pop from other pop ups. Too many of those bad boys will not improve conversion rates. But they can give away your depression and desperation for instant cash. Begging people for downloading your whitepaper or subscribing to your blog is not the way to success. One or two pop ups are enough and healthy, (if they are relevant to the content on a given page) but think twice about having more.
Autoplay videos. Those are just obnoxious. If you want people to hate you, there isn't a simpler way than launching videos on their devices without permission.
Now, that you know who the ugly demons are – feel free to chop their heads off. These web design trends are going into the trash faster than rotten pumpkins. The best move would be to slay them ASAP.
Or, in case of a professional ghost busting emergency – you know who to call!