What Are The Best iPhone Apps For Camera
by QArea Expert on November 14, 2011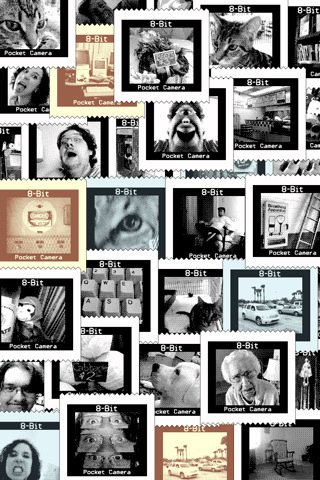 Reading Time:
2
minutes
Many applications for iPhone offer a range of features for their users. iPhone Camera becomes a very usefull tool for the people who are professionals and for those who are just taking pictures for hobbie. Lucky Clan's Top Camera application will help users to take more professional photos. It packs a lot of photo-taking modes, photo-editing tools and other. Top camera has more features than such apps like Camera Plus Pro. Users can organize photos into various folders, add filters to the taken pictures and adit them. The app include still-shooting modes (Slow Shutter, HDR and Burst) and also the video can be shot from within the app.
When a user opens the app, the shoooting screen appears, no matter what tool was used while the last visit of the app, it will bring a user to still Camera mode. The focus can be dragged and tapped, the shooting mode can be changed and many features can be adjusted in a Settings menu. Applying the HDR mode, the darkest and brightest colors can ba tapped and, as a result, a users can get a polished image.
There are Screen Button, Grid, Zoom and many other in the Settings Menu. Users can modify the HDR mode, modifying shooting modes, choosing strong, medium or weak effects. The photos also can be taken with the volume bottons feature that makes photo shooting camera-like. There is a bubble icon at the top right-hand corner that hepls to control contrast, brightness, temperature and saturation. These changes can be seen before the shot is taken.
The photographs can be automatically saved to the device's Camera Roll or the app's image folder, and both. Different types of folders can be created that is very helpfull for the user who prefer to keep their photos organized. While previewing an image, it can be edited by tapping the export bottom.
The feature that Top Camera doesn`t include is the absence of AF/AE (Auto Focus/Auto Exposure) lock. Apple added it to the latest iOS 5 version but Top Camera re-exposing and refocusing the photo, and while moving the frame, the exposure box and focus will be back in the middle.
The low, medium, and high quality can be chosen while taking the video.  The annoyances is that hight quality shoots if zoom is used, medium makes the image gritty, and low obviously awful. But this is not a big problem, till this is a still-image app.
Generally, Top Camera app is an appropriate app and a proper option for people who use focus and auto-exposure.