What Should Small Businesses Expect From Cloud Computing?
by QArea Team on January 22, 2015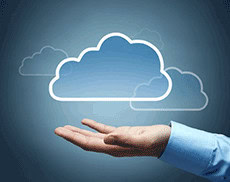 Reading Time:
2
minutes
Consider this
Cloud Services are growing tremendously and the tendency seems to remain as it is now. Surely this is not just another great idea that will be drained within a couple of years. Clouds are here for keeps. Here is some data to prove it. Bu now Cloud Computer spending have tripled in the EU from somewhere around $40 billion to $125 billion since 2010. The same is going on globally when back in the day the total spending share was around 70 billion and has also tripled by now. All this is meaning but one thing. Cloud services are at least worth consideration.
This is not a new thought as most CEOs, CTOs, CFOs are already deeply into this new trend. Time is simply a resource you cannot allow wasting and being outdated in today's world of business may be considered a synonymous to financial death at the very least.
Ask yourself the following:
Yet it's not the right way to just jump straight into clouds straight away without careful consideration. Thus here is a small checklist of questions you are to ask yourself before even considering Cloud Services:
First of all money. Consider will cloud servicer reduce costs you are spending on IT
How will such services be reducing mentioned costs?
There are private clouds and public clouds. Which are their strong and weak sides in relation to your business? Does the difference matter to you?
How will the cloud model fit your security measures?
Consider the process of several areas of your business migrating to clouds?
How will you be implementing and using cloud services?
Find out all possible details of the potential service provider.
You should primarily answer these questions yourself. Ask for answers from the cloud service provider afterward. Match your answers and answers of the provider. Only after such a procedure, you will truly understand whether you may benefit from clouds.
Pro tip: is a potential cloud provider cannot answer such questions he is a bad choice. Simply move to your next candidate.