Why Startup Business Strategy Needs Cloud Hosting
by QArea Team on December 24, 2013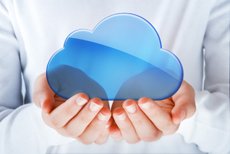 Reading Time:
2
minutes
Building an IT company is a task not for everyone. To build a successful business in this industry requires readiness for risks, persistence and solid goals.
Cloud Hosting Preconditions
The time of statistical computing is over now and more and more companies are considering cloud hosting for their platform.
Like it or not, it's now the times of big data, and despite the infancy of cloud computing yet, our data-driven society conditions a rapid development of "the Internet of things" giving you no chance to escape, no matter if you stick to traditional computing or pioneer cloud computing in your domain.
Two Approaches to Setting up Your IT Business
If your IT startup is planning to back its platform with cloud hosting, first you have to decide whether the DIY approach appeals to you better or you tend to make a third-party company maintain your services and have managed providers.
DIY Approach
While the first approach is cheaper, it may hide some risks and issues for the long-term goals. A good place to take off on this note is deploying services of Amazon type.
Among the issues you'll face are unstable billing of price meter and the necessity to handle the range of things on your own, such as security management, monitoring and maintenance of the workflow etc.
Supplementing issues may also include hidden costs for staff maintenance, third-party services infrastructure complementing, reputation retention etc.
Cloud Hosting
This way to start is much safer though quite expensive at the beginning. If you are determined for success and are planning long-term projects, cloud hosting will help you save time and money in the long perspective.
Among the reliable cloud hosting providers which can help you jumpstart a complete cloud package are Rackspace, Carpathia  and Logicworks.
Availing managing providers will enable you to monitor your services, get value while infrastructure running, maintain customer support and receive business consultation easily.
Despite the costliness, cloud hosting companies will give you a valuable chance to closely focus on the B2B-aimed coding instead of spend your time allotting the infrastructure resources.
With advanced cloud providers you'll be sure to have support and educational advice from your industry experts.
Conclusion
To decide on your startup strategy, the two major things to consider are price and support. If you are ready to pay for the result and long-lasting prospects, like you always need in the beginning, cloud hosting approach is the best for your startup.
Check out our related articles:
How cloud computing can influence your business
How To Achieve Fast And Responsive Big Data Storages Without Investing An Entire Fortune
3 Tips How To Make A Good Cloud Disaster Recovery Plan
Hybrid Cloud: Bridging The Benefits