How to Hire Dedicated Developers in 5 Simple Steps
by Andrew M. on July 7, 2020
Encouraged by the success of their competitors or forced by sudden and intense global changes, numerous businesses around the world today adapt to changes by digitizing their products and services. Since time is of the essence, these companies rely on staff augmentation and dedicated team services to fill in the gaps in their software development projects.
However, from finding a reliable tech partner to onboarding, the hiring process can be pretty challenging if you don't know where to start. So in this article, we decided to share with you 5 simple steps of how to hire dedicated developers with the right expertise for your project fast and within budget.
Step 1: prepare all the necessary documentation for the project
Thorough planning and detailed, comprehensive documentation explaining your goals and requirements are the foundation of a successful software development project. Therefore, you need to make sure you have your Product Requirements Document and Functional Specification covered before you even start the hiring process. Without these crucial documents, you risk wasting a lot of time, effort, and money on possible misunderstandings and unnecessary adjustments when hiring dedicated developers.
By preparing a very detailed description of all the technical requirements for the project, its purpose, scope, and planned duration, you will:
speed up the hiring process and ensure the dedicated developers match your needs

set the expectations clearly at the beginning of the project for goal-oriented execution

reduce the chance of unexpected changes in the scope and direction of the project
Step 2: choose the best equipped outsourcing vendor for your goals
Choosing the right tech partner for the job can be a pretty easy task if you know where to put your focus when comparing different outsourcing vendors. In addition to technology expertise and hourly rates, there is a number of other important things you should consider when hiring dedicated developers from an outsourcing vendor:
Company experience

. Vendors with years of experience in the market have well-established processes and communication that give them a better understanding of your needs and enables them to find a perfect match for your project significantly faster than a young company would.

Reputation and market presence

. The vendor's reputation in the local market plays a big role in the quality of its services. The higher the reputation, the more popular the company is as a workplace, and the more talented, experienced developers it has to offer.

Domain knowledge

. Expertise in technologies, tools, and programming languages alone may be sufficient to build a good product, but is never enough to tailor a great one. Go through the vendor's website, case studies, and client reviews to make sure they accumulated a great deal of knowledge about your industry and can provide you with proven experts.

International certifications

. Hiring from a vendor that follows internationally approved standards, mature management practices, and efficient methodologies will bring you higher quality results. When going through your options, consider the certificates, acknowledgments, and appraisals such as ISO and CMMI.

Geographical location, language, and culture

. For dedicated developers to be most productive, it is absolutely necessary that you make sure your vendor is fluent in the language of your choice and possesses the right cultural mindset for your project. Also, consider the time zone difference to set up efficient workflow management.
How to choose a software vendor
Learn about how to choose a software vendor and how it can benefit your business.
Download
Step 3: provide your vendor with detailed information on the project
To make the hiring process quick and smooth, be as clear and precise as you can when elaborating your request to the vendor. Provide the vendor's manager with all the requirements and technical documentation you have on the project, including the number of dedicated developers you're looking for, their roles on the project, the required competence level, experience, tech and domain expertise, etc. The more details you share, the more efficient your dedicated manager will be in finding the best suitable candidates to join your project.
To ensure an even better match, you can also share your company's values, policies, as well as preferred methodologies and management practices with the vendor. Don't be shy to point out the personal qualities you're looking for in a candidate, or the ones you think would make them unsuitable for the job.
Step 4: conduct personal interviews with the proposed candidates
After the vendor analyzes your request, they will shortly provide you with a list of candidates with the experience, skills, and portfolio that match your project requirements. And this is where personal interviews with candidates come in. Whether it's face to face or remotely, make sure to evaluate not only the technical skills and experience of the candidates, but also their personal and professional traits. 
Since you're basically inviting new people to join your company, it is imperative to know for a fact that the dedicated developers you're hiring have the right mindset for the project and the personality to synergize well with your in-house team. After all, you are the one who knows best what kind of people would fit in your team naturally.
Step 5: ensure smooth and simple onboarding for your dedicated developers
Well begun is half done! Now that you've picked the most suitable candidates and finished with all the necessary paperwork, it is time to get your dedicated developers ready to get to work. A professional vendor will undoubtedly help you organize the onboarding process to ensure fastest and most efficient integration into your in-house team. But here's what you can do on your part to make the process even smoother:
Lay out all the expectations you have for your new hires to avoid any surprises and misunderstandings

Provide the list of tools and all the necessary accesses your new developers will need for work in advance; prepare detailed instructions on your development environment

Set up a team meeting to introduce your new dedicated developers to their in-house teammates and explain everyone's roles and responsibilities on the project

Fill your new team members in on the current state of the project—make sure they know the objectives at hand and have access to all the up-to-date documentation.
Now that you know how to make the most out of the hiring process, why don't you give it some practice? Contact QArea, outline your project goals, and we will handpick our best dedicated developers to match your project requirements and budget!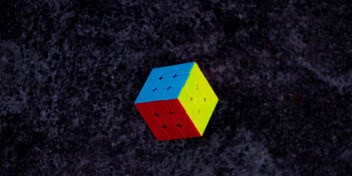 A large roster of dedicated developers ready to turn your ideas into successful software products.
Get a quote